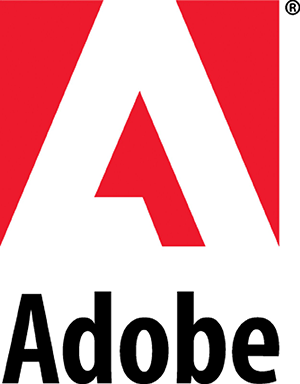 Adobe released Camera Raw 8.8. The DNG Converter 8.8 is available for download: Windows | Mac.
Camera Raw 8.8 release notes:
New Camera Support in Camera Raw 8.8
Casio EX-ZR3500
Canon EOS 750D (Rebel T6i, Kiss X8i) (*)
Canon EOS 760D (Rebel T6s, Kiss 8000D) (*)
Fujifilm X-A2
Fujifilm XQ2
Hasselblad Stellar II
Nikon D5500
Olympus OM-D E-M5 II
Panasonic Lumix DMC-GF7
Panasonic Lumix DMC-ZS50 (DMC-TZ70, DMC-TZ71)
(*) denotes preliminary support.  Camera Matching color profiles for these models will be added in a future release.
New Lens Profile Support in Camera Raw 8.8
| | |
| --- | --- |
| Mount | Name |
| Canon | Canon EF 24-85mm f3.5-4.5 USM |
| Canon | Canon EF 100-400mm f/4.5-5.6L IS II USM |
| Canon | TAMRON SP 15-30mm F/2.8 Di VC USD |
| DJI | DJI Inspire 1 FC350 |
| Leica | Voigtlander LTM 28mm f/1.9 Ultron Aspherical |
| Leica | Voigtlander LTM 28mm f/3.5 Color Skopar |
| Leica | Voigtlander LTM 35mm f/1.7 Ultron Aspherical |
| Leica | Voigtlander LTM 50mm f/2 Heliar |
| Leica | Voigtlander LTM 50mm f/2.5 Color Skopar |
| Leica | Voigtlander LTM 50mm f/3.5 Heliar |
| Leica | Voigtlander LTM 75mm f/2.5 Color Heliar |
| Leica | Voigtlander LTM 90mm f/3.5 APO Lanthar |
| Leica | Voigtlander VM 40mm f/2.8 Heliar |
| MFT | Voigtlander MFT 17.5mm f/0.95 Nokton Aspherical |
| MFT | Voigtlander MFT 25mm f/0.95 Nokton |
| MFT | Voigtlander MFT 42.5mm f/0.95 Nokton |
| Nikon F | Nikon AF NIKKOR 14mm f/2.8D ED |
| Nikon F | Nikon AF-S DX NIKKOR 55-200mm f/4-5.6G ED VR II |
| Nikon F | Nikon AF-S NIKKOR 300mm f/4E PF ED VR |
| Nikon F | Nikon NIKKOR 50mm f/1.2 AIS |
| Nikon F | TAMRON SP 15-30mm F/2.8 Di VC USD A012N |
| Nikon F | Voigtlander SL II 20mm f/3.5 Color-Skopar Aspherical |
| Nikon F | Voigtlander SL II 28mm f/2.8 Color-Skopar Aspherical |
| Nikon F | Voigtlander SL II 58mm f/1.4 Nokton |
| Pentax | SIGMA 18-200mm F3.5-6.3 DC MACRO OS HSM |
| Sigma | dp1 Quattro* |
| Sigma | dp2 Quattro* |
| Sony Alpha | SIGMA 50mm F1.4 DG HSM Art Lens |
| Sony Alpha | TAMRON 16-300mm F/3.5-6.3 DiII PZD MACRO AB016S |
| Sony Alpha | TAMRON 28-300mm F/3.5-6.3 Di PZD A010S |
| Sony Alpha | TAMRON SP 70-200mm F/2.8 Di USD A009S |
| Sony Alpha | TAMRON SP 150-600mm F/5-6.3 Di USD A011S |
| Sony Alpha | TAMRON SP 90mm F/2.8 Di MACRO 1:1 USD F004S |
| Sony E | Sony FE 16mm F3.5 Fisheye |
| Sony E | Sony FE 21mm F2.8 |
| Sony E | Sony FE 24-240mm F3.5-6.3 OSS |
| Sony E | Sony FE 28mm F2 |
| Sony E | Sony FE 35mm F1.4 ZA |
| Sony E | Sony FE 90mm F2.8 Macro G OSS |
| Sony E | ZY Optics Mitakon Speedmaster 50mm f0.95 Pro |
| Yuneec | CGO2gb |
Bug Fixes
Fixed issue with magenta highlights when processing Canon EOS 70D raw files at some ISO settings
Fixed issue where vignette correction introduced banding for Voigtlander VM 21mm f/1.8 Ultron
Fixed vignette overcorrection at certain focus distances for Pentax FA645 MACRO 120mm F4
Fixed issue where vignette correction introduced banding at wider focal lengths for Nikon AF-S NIKKOR 24-85mm f/3.5-4.5G ED VR
Fixed EXIF name for Zeiss OTUS 85mm f/1.4 (Canon and Nikon mount)
Fixed vignette overcorrection for Zeiss Distagon T 1,4_35 ZM
Updated lens profile to reflect firmware changes to SIGMA 150-600mm F5-6.3 DG OS HSM S014