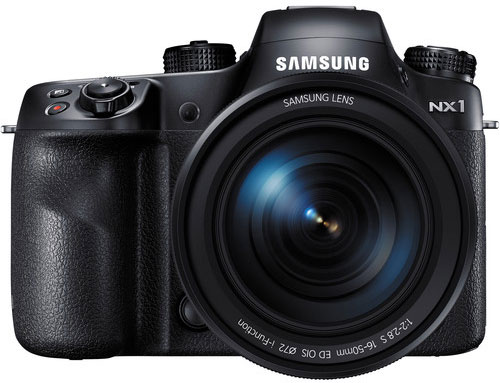 The Samsung NX1 camera ($1.499) has the highest score at DxOMark in their APS-C hybrid category:
The new sensor in the NX1 has upped the stakes in terms of hybrid image quality, making Samsung's latest hybrid the current king of mirrorless APS-C cameras in our database. The BSI sensor is not only the physically largest sensor of its type, but boasting a 28.2 million pixels, it's also the highest-resolution APS-C hybrid currently available. With an overall DxOMark Sensor Score of 83 points, the NX1 knocks our previous APS-C hybrid champion, the Sony A6000, down into second place with 82 points.

As we've also seen with the impressive image quality results from the latest APS-C sensor in the Nikon D7200, the NX1's smaller chip offers image quality close to that of full-frame sensors. It's not quite as good, but still, being just one stop behind in all categories against models such as the Sony A7R, the image quality on the NX1 is impressive.

Add to that high-caliber features such as the 205-point autofocus system and 15fps burst shooting, and the NX1 is an attractive-looking proposition. The slightly bulkier design, not to mention the hefty $2400 price tag, will put off some consumers. For the more discerning enthusiast, however, the DSLR-style body, larger handgrip, optional vertical handgrip, external controls, and great image quality will certainly appeal.