Free Lightroom CC ebook


With the announcement of the new Adobe Lightroom CC (more info here), Rocky Nook offers a free Guide to HDR Panoramas and Photo Merge in Lightroom CC ebook – you can download it here.
Lightroom CC book giveaway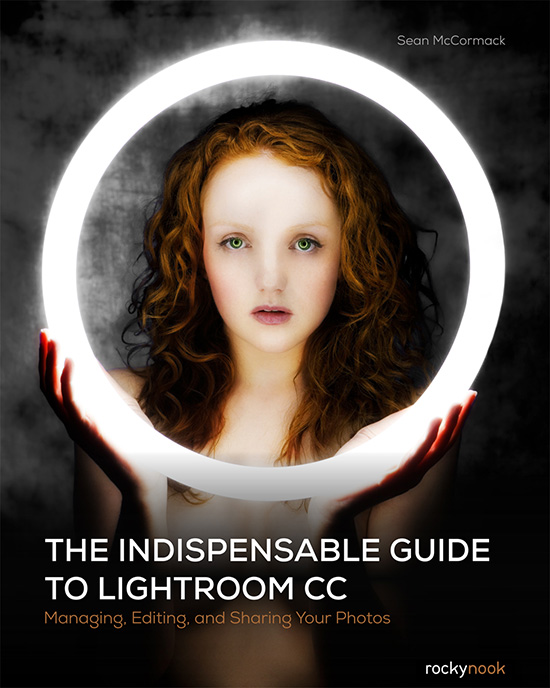 Rocky Nook also has a new The Indispensable Guide to Lightroom CC book that will start shipping in May/June and I will be giving away a copy to one lucky PhotoRumors reader. In order to participate, you must:
Visit the PhotoRumors Facebook page (+1 entry)
Visit the Rocky Nook Facebook page (+1 entry)
You can can gain additional entries if you follow us on Twitter and if you tweet about this giveaway:
Follow PhotoRumors on Twitter (+5 additional entries)
Follow Rocky Nook on Twitter (+5 additional entries)
Send a tweet about this giveaway (+5 additional entries, this option can be done once a day)
And finally you can get another 5 additional entries if you post a blog comment (on PhotoRumors.com) with a link to your own photography related website or portfolio.
Use this form to enter the giveaway:
This giveaway is void where prohibited by law. The prize cannot be shipped to countries embargoed by the United States. You can enter this giveaway till May 31st, 2015. The book is also available on Amazon.
Book description:
As the bestselling software for professional photographers, Adobe Lightroom is a popular, fun, and highly powerful application for image organization, photo editing, and output. But with its hundreds of features and capabilities, learning Lightroom can be overwhelming for both beginner and veteran photographers.

In The Indispensable Guide to Lightroom CC , Sean McCormack brings his expertise and experience as a professional photographer, Adobe Community Professional, and Lightroom Master to provide an accessible guide to learning Lightroom. In this book, Sean focuses on the fundamentals of Lightroom CC, using a hands-on learning style to carefully walk users through Lightroom's features, including file management, image editing, slideshows, printing, sharing, and much more. This book provides detailed, illustrated descriptions of the program's most important features and capabilities to get new users up and running quickly, and it covers all the new features of Lightroom CC to keep advanced users ahead of the curve. The Indispensable Guide to Lightroom CC makes learning this extensive photo-editing program simple, fun, and fast.
Check also all photography books on Amazon and rockynook.com.