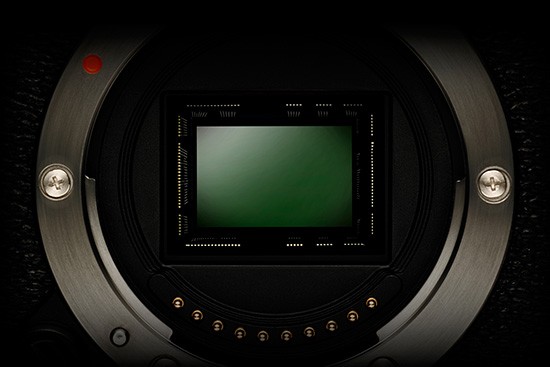 In this interview, Takashi Ueno from Fujifilm explains in details why Fuji decided go with an APS-C sensor in their cameras and not with full frame that would eventually provide better image quality:
Building an interchangeable lens camera from scratch meant that we could choose any sensor size from full frame, APS-C, to Micro Four Thirds. We gave a lot of thought to this, and reached our conclusion that APS-C is the best format for the optimum balance of body size and image quality.
[…]
Higher image quality can be achieved with full frame sensors, but in order to maximize the use of the sensor size, the lens will be very bulky and heavy.
[…]
If you attach the large and heavy high performance lens to the full frame DSLR, then you will certainly get high image quality. The combination will maximize the potential of the full frame, but if you have to carry the bulky lens everywhere to achieve the high image quality, then this is not what FUJIFILM is aiming for.
[…]
We aimed for the system with the optimum balance of high image quality and compact lightweight body that professionals can use. With that idea in mind, we came to the conclusion that the APS-C mirrorless system is the way to go as opposed to full frame D-SLR.