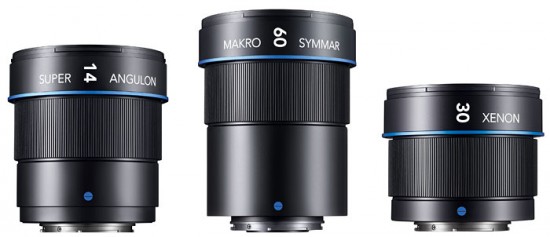 Schneider-Kreuznach will not produce the Micro Four Thirds lenses they introduced during the 2012 Photokina show (Super-Angulon 14mm f/2.0, Xenon 30mm f/1.4 and Makro-Symmar 60mm f/2.4).
Read the official press-release from Schneider-Kreuznach here:
"In the Film & Photo division, Schneider-Kreuznach focuses above all on lenses and filters for the moving image. The company already offers discerning customers the full range of high-quality products with lenses and filter products for cinema, film and video as well as photographic lenses. However, Schneider-Kreuznach has discontinued the production of simple compact cameras as well as its plans to produce MFT lenses for mirrorless system cameras. The company expects impetus for growth above all from products for industrial applications this year and in the near future, and is pursuing further development and production partnerships in this area. In the Imaging Systems segment, the focus is mainly on the automotive, security and medical technology industries, where optical systems are gaining importance."