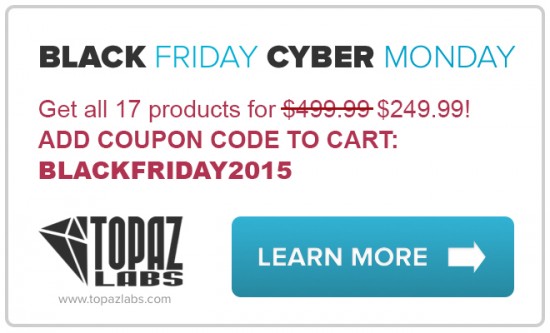 For Black Friday (from November 25th through November 30th) Topaz Labs is offering 50% off of their full Topaz Photography Collection with coupon code "BLACKFRIDAY2015″. This discount is offered once a year, so if you were thinking of getting the entire Topaz suite, now would be a good time.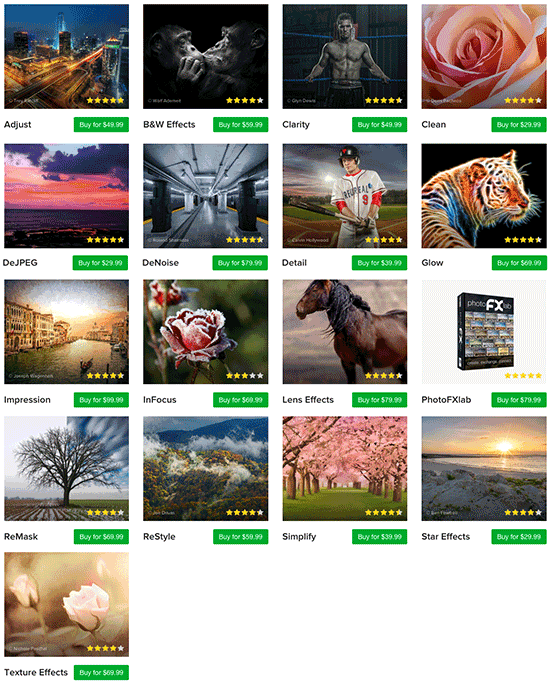 With the recent addition of Topaz Texture Effects, the Photography Collection now includes 17 products for $499.99. With the 50% discount, new users can purchase the entire collection for $249.99. The savings aren't just for new collection purchases either. Owners of the older Topaz Collections can take advantage of the savings as well. They will just need to log in to their accounts to see their unique Collection upgrade price, then apply the code for 50% additional savings.
For additional information visit Topaz Labs website.
More Black Friday deals can be found here.