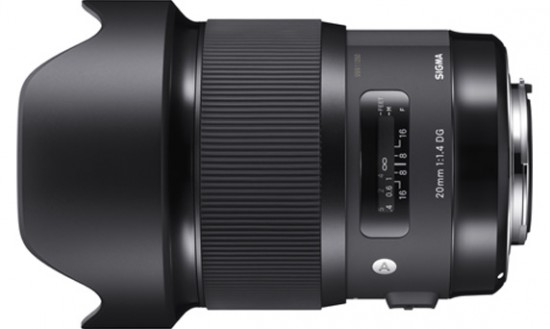 DxOMark published their review of the Sigma 20mm f/1.4 DG HSM A lens for Canon mount:
"Sigma continues to raise the bar with this new addition to their Art series primes. The new 20mm f1.4 DG HSM A compares very favorably with the Zeiss Distagon T* 2.8/21, even outperforming it when stopped down, and it looks very promising against the relatively new Nikon Nikkor 20mm f1.8G ED.

Canon has yet to upgrade its old EF 20mm f2.8 from the film days, but it offers some excellent zooms that cover 20mm; however, even when stopped down, they lack the edge-to-edge sharpness of the Sigma. Of course, the Sigma is an ultra-high-speed model that's suited to a variety of subjects, including indoor scenes with low ambient light levels, as well as landscapes, and even architecture (albeit with some easy-to-achieve correction with software). At around $899, the Sigma is competitively priced and difficult to ignore. If you're in the market for a 20mm, this model is definitely worth a closer look."