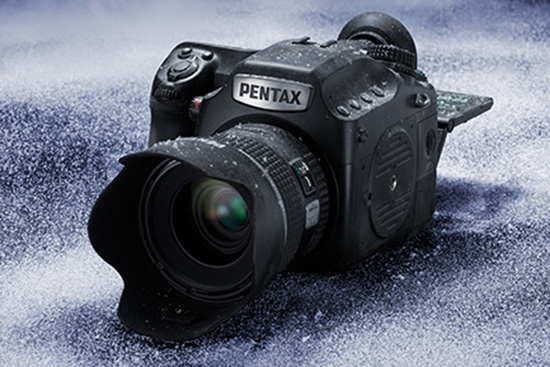 Ricoh released a free Adobe Lightroom tethered capture plug-in for use with the Pentax 645z medium format camera ($6,996.95):
PENTAX Tethered Capture Plug-in for Adobe® Photoshop® Lightroom: a plug-in to enhance the PENTAX 645Z's in-studio photo-shooting capabilities
RICOH IMAGING COMPANY, LTD. is pleased to announce the release of the PENTAX Tethered Capture Plug-In for use with Adobe® Photoshop® Lightroom®. This plug-in is designed to enhance the tethered capture capabilities of the PENTAX 645Z medium-format digital SLR camera.
Since its launch in June 2014, the PENTAX 645Z has been highly acclaimed by a wide range of photographers, from experienced amateurs to professionals, who specialize in photographing scenery and people in outdoor settings. At the same time, professional demand for the camera in indoor use — and especially in studio shooting — has been steadily increasing both in Japan and abroad. To meet the varied needs of studio shooting, RICOH IMAGING has already released the IMAGE Transmitter 2 software, which allows the photographer to control various camera functions from a computer, and also to transfer the recorded images to the computer.
To further assist professional users of the 645Z, RICOH IMAGING has developed a plug-in designed to further enhance the tethered capture capabilities of Adobe® Photoshop® Lightroom®, the digital photo processing and editing software favored by many professionals. By connecting the 645Z to a computer by a USB cable, this new application allows the photographer to release the 645Z's shutter from the computer, and to display the captured images on a larger screen provided by the computer.