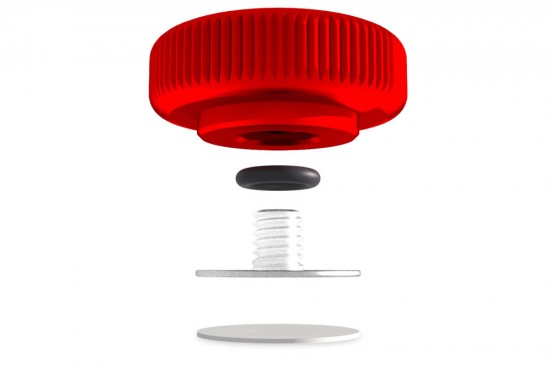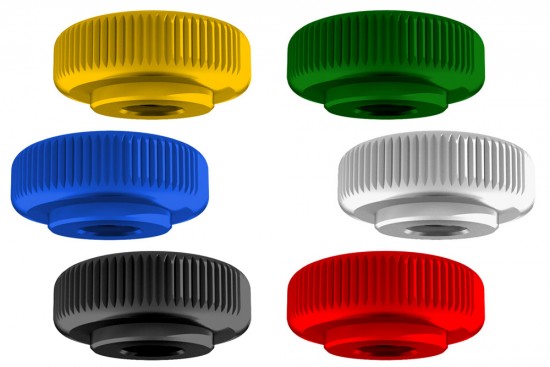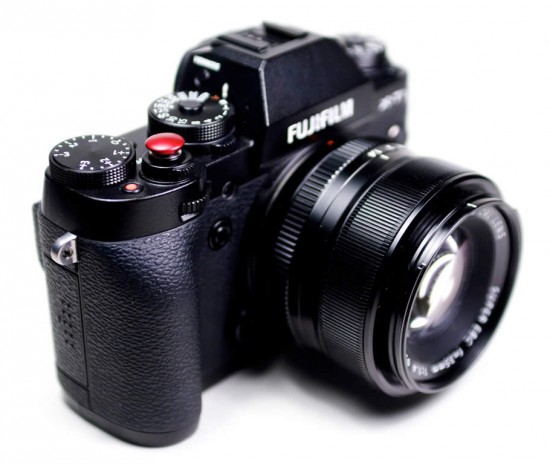 Lolumina announced new interchangeable soft-release buttons for non-threaded shutter release cameras:
Lolumina introduces the newest line of interchangeable soft-release buttons for non-threaded shutter release cameras
New colors of Lolumina interchangeable soft-release buttons available now
Seattle, WA – April 11, 2016 – Lolumina is announcing the release of the newest additions to the L0-System family of interchangeable soft-release buttons for non-threaded cameras. First up is the Knurled-Concave model, or KN-CCV for short, the design that so many love and enjoy and is now available in all the colors of the Lolumina family. Previously only sold in Bullseye Red and Stealth Black, the new additions include Sapphire Blue, Classy Gold, Lucky Green, and Sleek Silver. With the newest additions, it brings the total number of offerings and options to our users to 18 possibilities.
"We took the feedback from our users who mentioned more colors and options for the concave model, so we created these new versions" said Timothy Ardeña, Lolumina LO-System designer. "Because we want to make sure our users have the best solution to their photographic needs, so when they speak we listen."
The Lolumina LO-System separates the soft-release button from the mount, which allows users to change the button color and type. Designed using T304 stainless steel, the mounting base comes in two different shapes to accommodate a range of shutter button curvatures. The soft-release button is CNC machined out of a solid rod of aerospace grade series 6000 aluminum, and is anodized with a protective surface treatment. The interchangeable Lolumina LO-System opens the doors to improved tactility and aesthetic options for photographers with non-threaded shutter-release cameras.
Availability
The new Lolumina LO-System line of soft-release buttons is available for sale worldwide on the Lolumina online store (www.lolumina.com). The complete kit is available in the colors: bullseye red, stealth black, sapphire blue, sleek silver, lucky green, and classy gold. The retail price of the complete-kit Knurled-Concave model is $12.99 (USD). Please visit lolumina.com to learn more.
About Lolumina
Lolumina is a Spokane, WA based small business providing camera accessories that heighten and support the act of capturing the decisive moment.