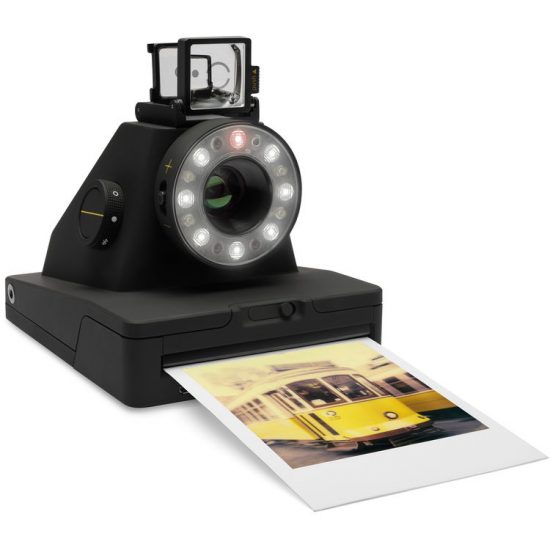 The Impossible I-1 analog instant camera is currently in stock at B&H. Additional information is available here. From the product description:
After ushering in a new era of instant film, Impossible has taken another step towards a full revival of instant imaging with the creation of the I-1 Instant Film Camera. The first new camera in years to accept Polaroid 600-type instant film, the I-1 is a fresh take on a classic, offering the legendary format with advanced features and capabilities.

For imaging, the camera relies on an 82-109mm lens with a 5-zone autofocus system. Depending on the zone, the focal length will fluctuate slightly. Of course, the changes are slight and composition is made easy with a removable pop-up optical viewfinder on the top of the camera. One of the signatures of classic Polaroid images is the flash, and the I-1 brings it to modern times with an advanced ring flash that offers twelve LEDs to illuminate your subject. For tactile control, the I-1 has physical lighten/darken and flash on/off controls to help dial in the appropriate exposures. For advanced techniques, the camera offers Bluetooth LE 4.0 connectivity for connecting to a smartphone or tablet.

Using and iOS or WatchOS device, photographers can take full control over the camera, including full manual operation, remote triggering, and even a variety of creative modes. Additionally, the camera has a built-in USB-rechargeable lithium-ion battery that allows it to work with I-type film that doesn't not have a battery pack.