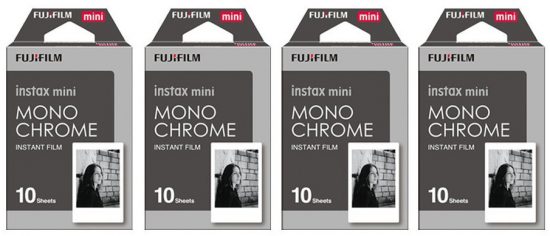 → The new Fuji Instax monochrome instant film is already shipping in the US (available also on eBay). More info can be found here.


→ New Franzis HDR Projects 5 Professional announced.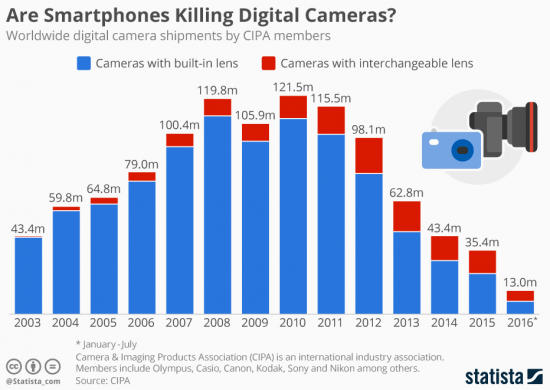 → One of the few good photo-websites left quesabesde.com announced its closing after 15 years of existence – just another indications of the tough market the photo industry is currently in (graph via CIPA/Statista)
→ Interview with YI Technology, the maker of the M1 mirrorless Micro Four Thirds camera.
→ RED's latest modular cameras pack 8K 'Helium' sensors.


→ Canon to launch satellite with camera based on the 5D DSLR.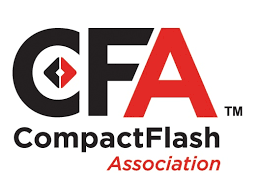 → CFexpress cards with 8GB/s data rate on the way according to the CompactFlash Association
More after the break:
Leica introduces Leica M-P "grip" by Rolf Sachs special edition
Primaluce Lab makes a special Nikon D5500a cooled camera for astrophotography
Sony Might Have Solved Their Overheating Issue With The Sony a6500
Promote Control adds advanced remote control capabilities for the Pentax K‐1 DSLR camera