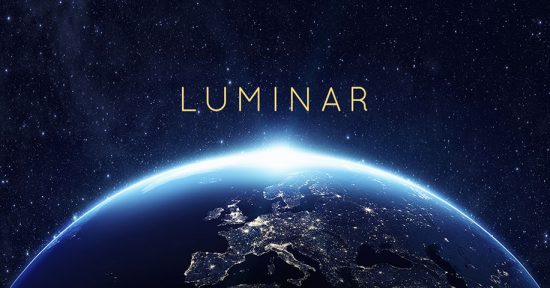 Macphun announced their first, all-in-one photo editing solution called Luminar. Designed exclusively for Mac, "Luminar is built for user convenience, simplicity, and creativity" and will be available for pre-order on November 2nd at the discounted price of $59. The official launch is on November 17th and the price will be $69.
More about Luminar, including few screenshots from the user interface:

Innovative Adaptive User Interface
The Luminar user interface is built around the idea that every photographer is different, and therefore their photo editing needs are different too. Users can choose from 4 default interface variations, designed for: quick image fixes, photo enhancement with presets, an intermediate level of control, and advanced editing.
Workspaces & Filters
Luminar is the first Macphun editor to introduce Workspaces – innovative collections of tools most suitable for a specific type of photography. Default Workspaces will cover Portrait, Landscape, Street, and Black & White Photography. In addition, users can create an unlimited number of custom Workspaces, as well as import Workspaces from other photographers.
Luminar 1.0 will feature over 35 innovative imaging filters, from classic Tone & Exposure, to Bi-Color, Photo Filter Emulation, Cross-Processing, Detail Enhancement and dozens of others. Each filter category includes a set of precise controls, which can be adjusted to create countless different looks.
Users can save a group of pre-adjusted filters to create their own one-click preset, or for convenience, choose from over 50 pre-defined presets. With categories ranging from Outdoor to Portrait, Street to Drama, there's a preset for every photography style.
Innovative non-destructive editing and powerful selection tools
The new Luminar for Mac introduces a new editing workflow. Users can change the order of applied filters at any time in the editing process, therefore totally changing the look of their photo. With the new History feature users can check all steps of the editing process, and go back to any step at any time.
The new selection tools in Luminar include;: adjustable editing brush, radial and gradient masking, as well as masking with a single layer and masking with an independent filter.
Together with the powerful blend modes, layers and filters, these masking tools allow users to easily perform even the most complex edits, for instance the sky replacement.
What else is in Luminar? 
Essential photo fixing tools, including spot healing, crop & transform, clone & stamp, noise reduction and other.
Complete photo enhancement toolset, including exposure & contrast controls, saturation, vibrance, clarity, sharpness, polarization, and more.
Creative color controls & adjustments, including bi-color, split toning, selective luminosity, saturation & hue controls and more.
A myriad of photo filters, including cross process, glow, orton effect, monochrome, soft tone and more.
Layers with blend modes and layer masking
Custom Textures with blend modes
Works as a standalone software, plugin & extension
Built-in RAW converter
Availability and Pricing:
Luminar will be available for pre-order on November 2nd at a discounted price of $59 for all new users, and just $49 for anyone who already uses has Macphun photo software. Pre-order offer will also include a bonus pack of photo training videos and a course on building a photography business from Will Burrard-Lucas, an award-winning UK based wildlife photographer with over one million Facebook fans.
Luminar will be available for purchase on November 17th.