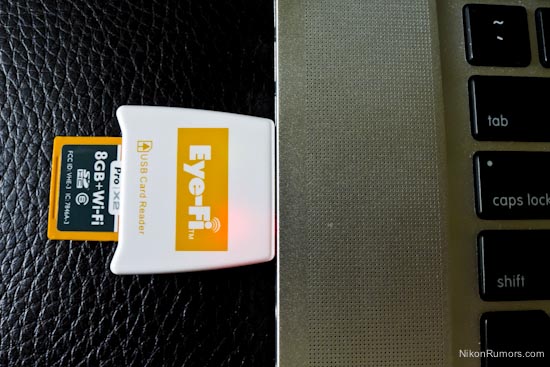 Few weeks ago Eye-Fi announced a technology licensing agreement with Toshiba. According to the press releases, this is just a "licensing agreement", but all Eye-Fi cards are currently listed as discontinued at B&H and the "Shop Now" button on Eye-Fi's website now redirects to Amazon's listing of Toshiba Wi-Fi cards. Did Toshiba just acquired Eye-Fi? A quote from the press release:
Today Eyefi Inc. announced they have combined efforts with Toshiba Corporation to deliver state-of-the-art capabilities into the upcoming versions of Toshiba's FlashAir WiFi SD memory card product line. In addition, Eyefi has added direct support for automatic wireless transfer of images from Toshiba FlashAir cards to Eyefi Mobi apps on all major platforms.

Under terms of the agreement Eyefi and Toshiba have licensed their respective technologies and patents to each other, enabling future generations of FlashAir to incorporate best-in-class features from both companies' product lines into their offerings. Upcoming versions of Toshiba FlashAir cards will support the Eyefi Connected features available today on over 300 camera models from Canon, Nikon, Sony, Ricoh, Pentax, Olympus, and other leading manufacturers.