A reader sent me this graph from Credence Research that shows the global digital camera market revenue vs. units shipped forecast (2014-2023):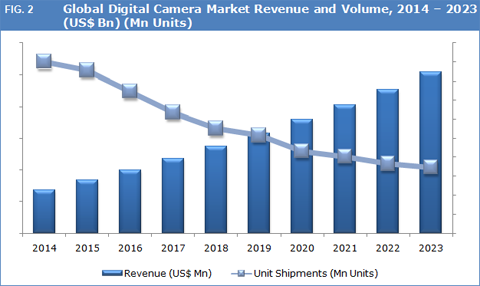 The graph confirms what I already reported a few months ago: there is a trend of rising prices of photo gear and unfortunately what we have seen so far is just the beginning.
Remember the price of new Olympus OM-D E-M1 Mark II camera? The Panasonic GH5 is also rumored to be around $2,000.
After Sony and Pentax, I recently reported that Nikon and Sigma are also rumored to have price increases in Europe next year.