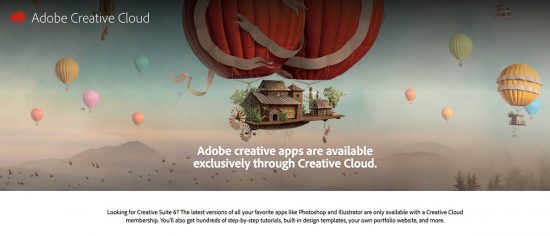 Adobe recently updated their website and apparently you no longer can purchase Adobe Creative Suite 6 as of January 9th, 2017. The only way to get the latest versions of Photoshop or Illustrator is with a Creative Cloud membership (see pricing):
Adobe creative apps are available exclusively through Creative Cloud.

Looking for Creative Suite 6? The latest versions of all your favorite apps like Photoshop and Illustrator are only available with a Creative Cloud membership. You'll also get hundreds of step-by-step tutorials, built-in design templates, your own portfolio website, and more.

As of January 9, 2017 Creative Suite is no longer available for purchase.
On several occasions Adobe has reassured its customer base that Lightroom will not go to the cloud, but I think it is just a matter of time given the record revenue the company reported after the cloud subscription was introduced.
Via Photofocus