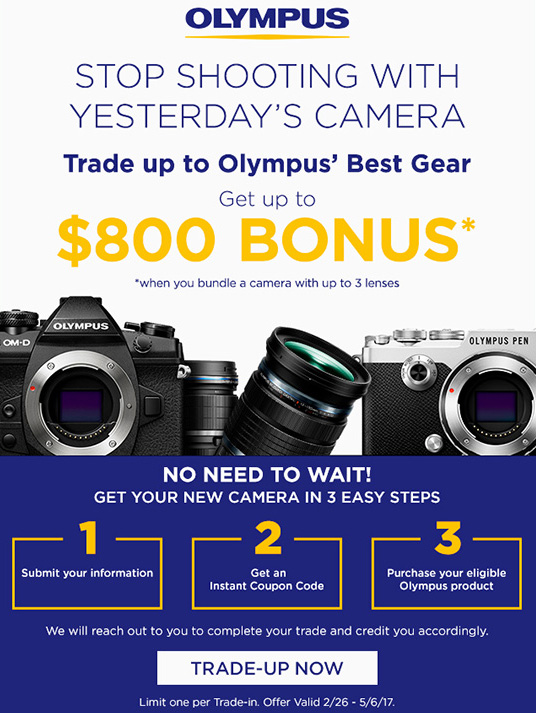 Olympus introduced a new trade-in promotion where you will receive $200 off the Pen-F or OM-D MK II cameras with any camera trade in or $200 off the M.Zuiko 12-100mm, 25mm f/1.2 or 300mm f/4.0 with any lens trade-in.
To receive the $200 coupon, fill out the submission form on this page. After filling out the form an exclusive coupon will populate on the page which can be applied at checkout – it will also be sent to the customer's email address. The customer will also receive the value of their traded item as valued by our used department.
The limit is 4 trade-ins per customer ($200 discount per item purchased – savings of up to $800). The cameras and lenses below also include 4% back in Adorama rewards (prices below are after applying the $200 exclusive coupon at checkout):
Eligible lenses:
The same deal is available also at B&H: use the promo code TRADENTIME to receive $200 off each item.