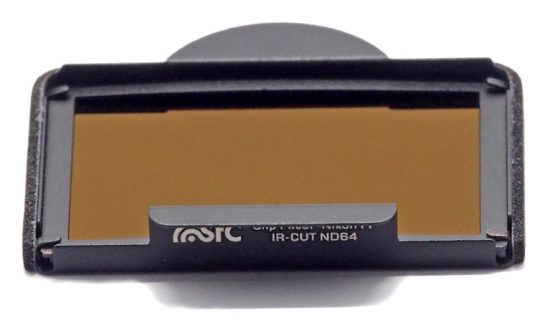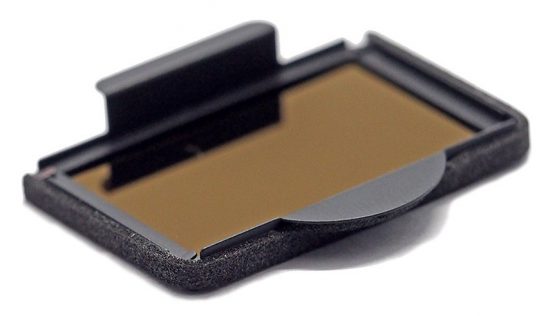 A few days ago I reported that STC Optics will introduce a new in-body ND filter. The STC ND64 IR-Cut clip filter is now officially announced. The price is $80.56, shipping will start in mid-April. Additional information:
Highlights:
Mounting and removing the Clip-Filter is quick and easy.
Enabling use of ND filters on ultra-wide angle lenses without filter threads
Suitable for Nikon full frame DSLR
The fixed 6-stop ND clip filter is for the ND64 light density, passing through only 1.56% of the light, enabling long exposure motion blur effect under strong daylight
Also it can picture the vague dual image, the detail of the cloud in the sky and the peaceful reflection.
STC ND64 filter also fix the problem of color cast and too-heavy/thick problem of traditional ND64 filter with the technology of light spectrum SLC (Simulative Linear Calibration).
Using 1mm Germany Schott B270 optical glass and no-color cast coating to supply you a new experience of long-exposure photography.
Features:
The material is A2 stainless steel which is virtually non-magnetic and less brittle at low temperatures. Specially designed Clip-shaped structure could be pressed firmly while attaching the lens on camera body.
High-quality double-sided NANO Anti-smudge nano-coating provides excellent performance on waterproof and grease-proof capability
6 months original manufacturer warranty
Specifications:
Compatible camera
Nikon D4 / D4s / D800 / D800E / D810 / D750 / D600 / D610
Transmission
1.5%
Material
1mm Schott® B270 Glass

• – 

304 (A2) Stainless Steel
Weight
9g
Water drop contact angle
>110 degree
Multiple coating
Both-sided, total 34 layers
Origin
Taiwan
Passed
RoHS 2.0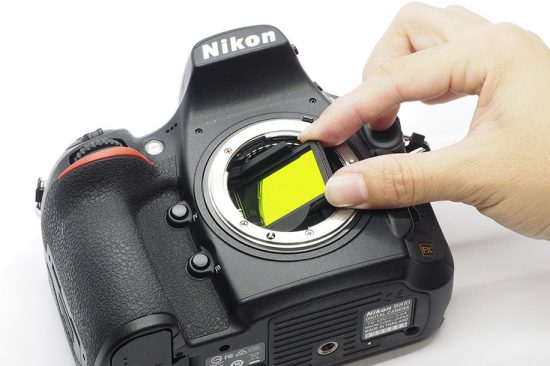 Compatible Nikon bodies:
D4 / D4s
D800 / D800E
D810 / D810A
D750
D600
D610
The Canon version is available here. STC Optics is also making a clip filter for Canon APS-C cameras. They already have a light pollution clip-on filter for DSLR cameras.
This is how you install the filter: