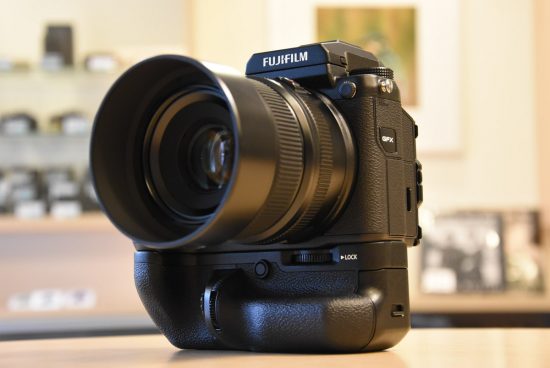 New firmware update for the Fuji GFX 50S medium format mirrorless camera ($6,499) will be announced soon: the free upgrade will provide support for computer tethering via Wi-Fi and operational updates:
FUJIFILM Corporation (President: Kenji Sukeno) will release free firmware update for the FUJIFILM GFX 50S ("GFX 50S") of medium format mirrorless digital camera. It will be due late May 2017, adding new function and improving operability.

These firmware updates will add new function for computer tethering via Wi-Fi and improve operability in exposure compensation and autofocus performance in difficult scenes.

Fujifilm continues to incorporate customer feedback into future performance enhancements so customers can keep using our digital cameras for years to come.
Via FujiAddict