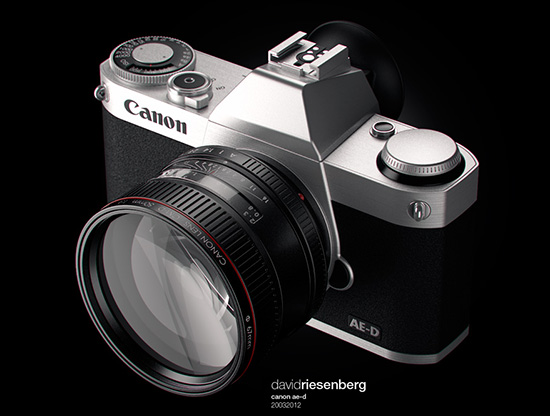 The most interesting Canon rumor is about a new full frame mirrorless camera:
The goal is to announce a full frame mirrorless camera for Photokina 2018 which takes place in September of that year.
EF mount will be native
New exclusive image sensor for the camera.
New sensor technology required for the EF mount in a mirrorless application
There will be no new "dedicated" lenses, but mirrorless will be "considered in all future EF lens design"
4K video is considered a necessary feature in all full frame cameras going forward
One full frame mirrorless camera body to start
There is testing at Canon of a more hybrid approach between DSLRs and Mirrorless cameras. What that looks like we don't know. (source)
Canon is also rumored to be working on a new EF 24-70mm f/2.8L IS USM lens.
Canon recently discontinued three EF lenses – this could indicate a possible replacement:
The Canon classic camera design concept pictured above is by David Riesenberg.