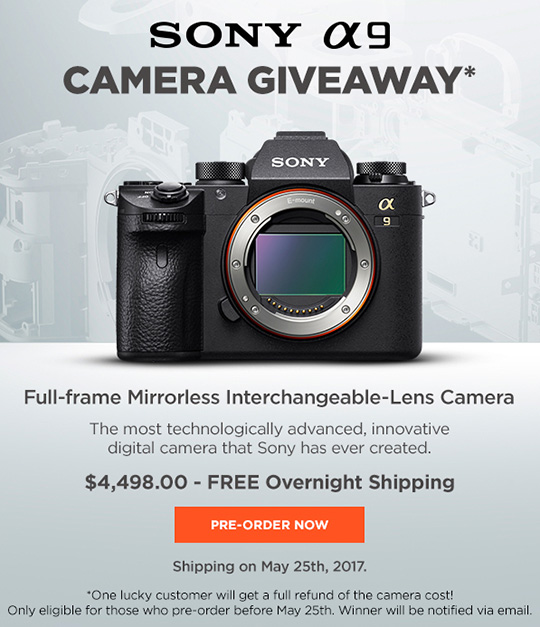 The new Sony a9 mirrorless full frame camera will start shipping this week (May 25th) and Adorama will completely refund one lucky buyer – in order to qualify the pre-order has to be placed before May 25th:
"Pre-order the A9 prior to May 25th and one lucky customer will get a full refund of the purchase price"
At that point, it's probably worth placing a pre-order just to see if you will win and then cancel it – orders placed today will probably ship 1-2 months later and your credit card will not be charged: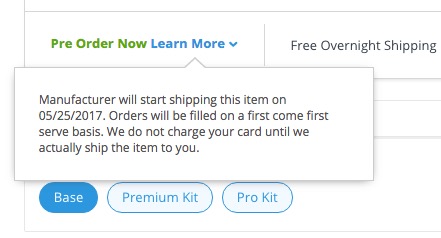 Adorama also offers up to 70% credit towards the purchase of a new Sony a9 when you trade in your used camera equipment.


Sony a9 accessories can be found here.
Check out also Dpreview's take on the Sony a9 camera: "This sensor was likely optimized for speed at the expense of dynamic range".