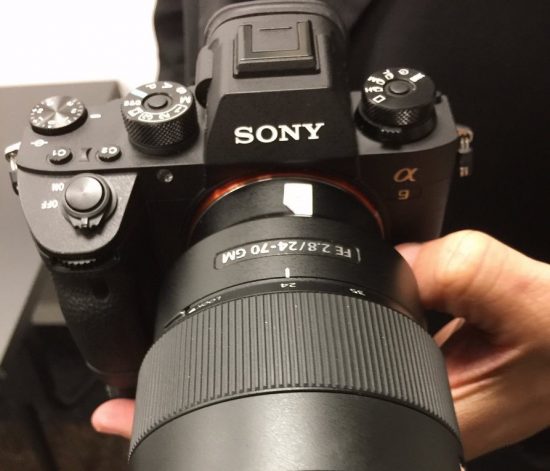 The Sony a9 full frame mirrorless camera ($4,498) just started shipping a few days ago and we already have the first overheating reports (Sony had several overheating issues with different cameras over the years):
"After 20 minutes of shooting That 1 Cameraguy experienced an overheating indicator in 80-degree weather after 20 minutes of shooting.: (SonyAddict)
Here is the related video:
A similar report came also from dpreview:
But one unnerving thing was that the high temp warning came on. I was admittedly in the sun most of the time but it's only around 65 degrees today in NJ. I did have the camera on and shooting probably for 40-45 minutes nonstop. (No video, by the way.) I set the sleep timer to 10 seconds and that seemed to help. But this worries me a bit for summer/warm weather shooting.
Few other issues reported by Sony a9 owners:
Let's take a look in the spatial frequency domain at the 4 second exposure to see if we observe the low-pass behavior that is a telltale sign of star munching. Yes, indeed. The a9 eats stars. But what's going on with the ripples in the horizontal direction? Let's look at 3.2 seconds: By the way, f is the frequency, fs is the sampling frequency, so f/fs equal to a half is the Nyquist frequency. (Jim Kasson)
Diglloyd reported Sony A9 pattern/banding noise at ISO 100:
I noticed some unexpected streaking in an image with a good exposure at ISO 100. The red channel is overlaid with horizontal lines/streaks in 12-pixel-high bands. Pattern noise is disturbing in any case, but to have it at ISO 100 with a good exposure is a huge negative for any camera, high speed shooter or not.
Read more at SonyAddict, picture credit: B&H