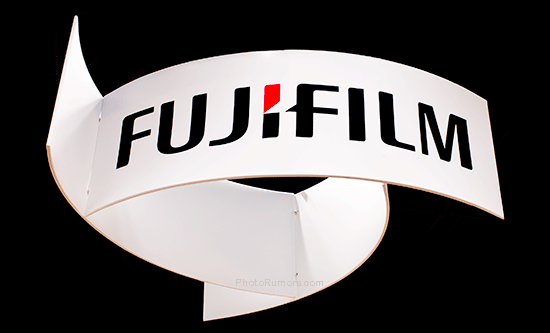 Fujifilm published their Revised Consolidated Earnings Forecast for the Fiscal Year Ended March 2017 after the company's stock took a nose dive because of reported accounting problems:
"Although sales in areas such as electronic imaging field of the optical device and electronic imaging business have increased, our sales and operating income has decreased due to a decrease in sales in the healthcare business and the document business."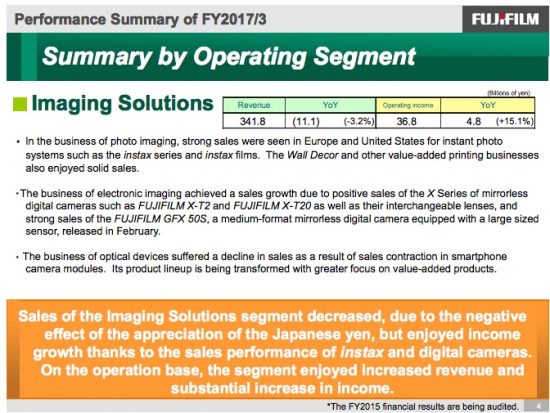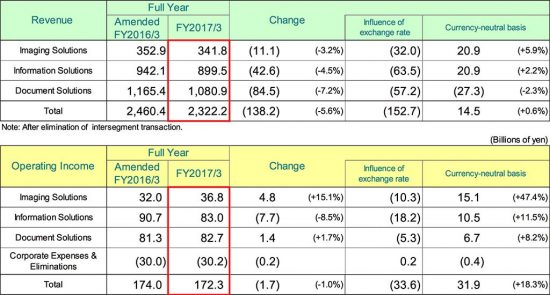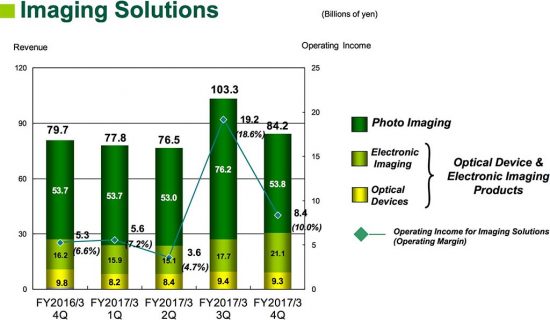 The latest Fujifilm FY2017 financial report and presentations can be found here:
In the business of photo imaging, strong sales were seen in Europe and United States for instant photo systems such as the Instax series and Instax films. The Wall Decor and other value-added printing businesses also enjoyed solid sales.
The business of electronic imaging achieved a sales growth due to positive sales of the X Series of mirrorless digital cameras such as FUJIFILM X-T2 and FUJIFILM X-T20 as well as their interchangeable lenses, and strong sales of the FUJIFILM GFX 50S, a medium-format mirrorless digital camera equipped with a large sized sensor, released in February.
The business of optical devices suffered a decline in sales as a result of sales contraction in smartphone camera modules. Its product lineup is being transformed with greater focus on value-added products.
Fujifilm also issued a Notice of Impact of Inappropriate Accounting regarding our Consolidated Subsidiaries:
"The accumulated impact of the inappropriate accounting regarding our consolidated subsidiaries on the "net income" on a consolidated basis of the Company for the past few years has become a loss of 37.5 billion yen from a loss of approximately 22 billion yen."





And finally, a quick update on the "Fuji buying Nikon rumor" from last week – I actually got a copy of the original Sentaku article and this is what they had to say (M&A=merger&acqusition):
"Fujifilm Holdings may have no room for M&A now. Fuji Xerox, one of the core subsidiaries of Fujifilm Holdings, has an improper accounting problem at its New Zealand subsidiary, which has made Fujifilm Holdings delay its earnings announcement for FY 2016."
Update – from another related MarketWatch article:
"Fujifilm Holdings Corp. said losses from accounting irregularities in New Zealand were much larger than first thought and extended to its Australian office-equipment unit, a development that raises further doubts about Japanese firms' control over their overseas operations."
Via FujiAddict