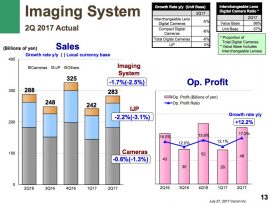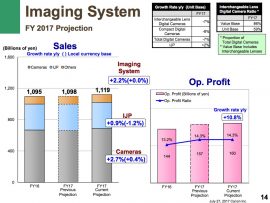 Canon published their financial results for the second quarter of 2017 and they have some good results to show thanks to their latest EOS M6 mirrorless camera:
Within the Imaging System Business Unit, although sales volume of interchangeable-lens digital cameras declined compared with the previous year, owing to the shrinking market, unit sales of compact-system cameras, including the newly launched EOS M6, increased from the same period of previous year, allowing Canon to maintain the top share in major countries in Europe, the U.S. and Japan. As for digital compact cameras, while sales volume declined amid the shrinking market, sales of high-value-added models enjoyed solid demand, supported by healthy demand for the newly launched G9 X Mark II, part of the high-image-quality PowerShot G-series lineup.

For interchangeable-lens digital cameras, although demand continues to decrease primarily in developed countries, the pace of decline is gradually decelerating. Projections for digital compact cameras, despite solid demand for high-value-added models, indicate continued market contraction, centered mainly on low-priced models.

In this quarter as well, sales remained strong, particularly for mirrorless cameras. Within this trend, we grew sales of the EOS M6, a new mirrorless camera that has been highly rated not only for its high image quality, but also for its compact and lightweight form factor. This camera was designed to capture demand from people who, for example, are considering a step up to a camera with more features and better performance. Including this factor, first half unit sales of mirrorless camera grew more than 70% compared to the same period last year, leading to overall sales growth for interchangeable-lens cameras.
Additional information: