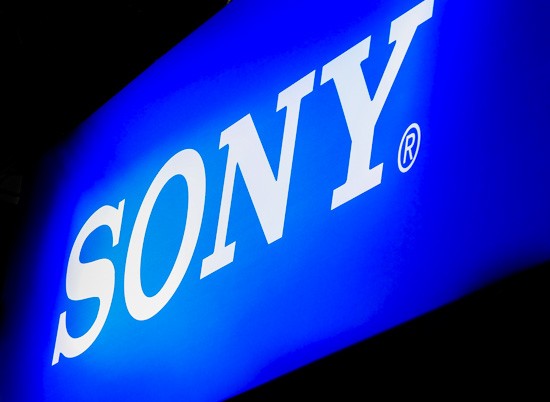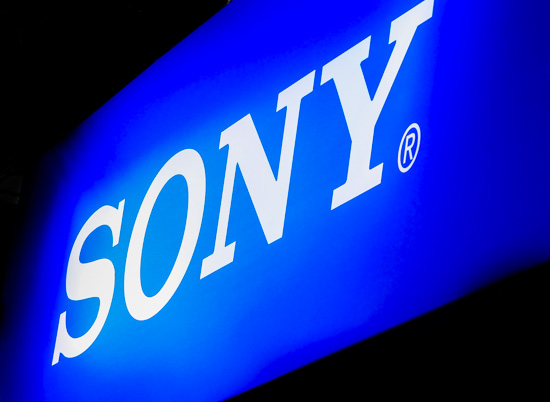 Sony published their 2017 Q1 financial results. A few quotes:
The profit surge mainly reflected recovery in image sensors from earthquake damage sustained a year ago, the company said. Sony's semiconductor division – which includes sensors – posted profit of 55.4 billion yen, a reverse of last year's loss. But Sony trimmed its full-year sales outlook for sensors, issued just three months ago, by 2.9 percent as Chinese phone makers steer away from building the high-end handsets that Sony typically targets. (Reuters)

Operating profit in chips was 55.4 billion yen, recovering from a loss a year earlier, as the company recovered from last year's earthquake and demand from phone makers increased due to the rising popularity of multiple-sensor models. Sony controls about half of the market for image sensors, the chips that convert light particles into digital photos and videos. Chip division revenue rose 41 percent to 204.3 billion yen. (Bloomberg)

Industry leaders Sony and Samsung both plan to expand 12-inch fab production capacity for CIS, Digitimes Research noted. Sony, which took a 45% share of the global CIS market in 2016, has disclosed plans to expand CIS production capacity to 100,000 wafers by March 2018 from the current 85,000 units. (Digitimes)
Here is the reported info for the Imaging Products & Solutions (includes both still and video cameras):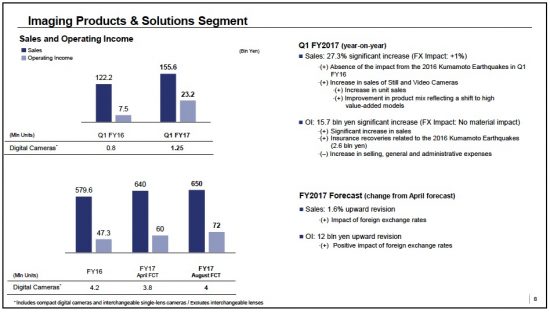 Sales increased 27.3% year-on-year (a 26% increase on a constant currency basis) to 155.6 billion yen. This significant increase in sales was mainly due to the absence of the impact from the 2016 Kumamoto Earthquakes in the same quarter of the previous fiscal year as well as an increase in unit sales and an improvement in product mix reflecting a shift to high value-added models, both in Still and Video Cameras.

Operating income increased 15.7 billion yen year-on-year to 23.2 billion yen. This significant increase was mainly due to the impact of the above-mentioned significant increase in sales, partially offset by an increase in selling, general and administrative expenses. Operating income for the current quarter included the above-mentioned 2.6 billion yen in insurance recoveries related to the 2016 Kumamoto Earthquakes. During the current quarter, there was no material impact from foreign exchange rate fluctuations.