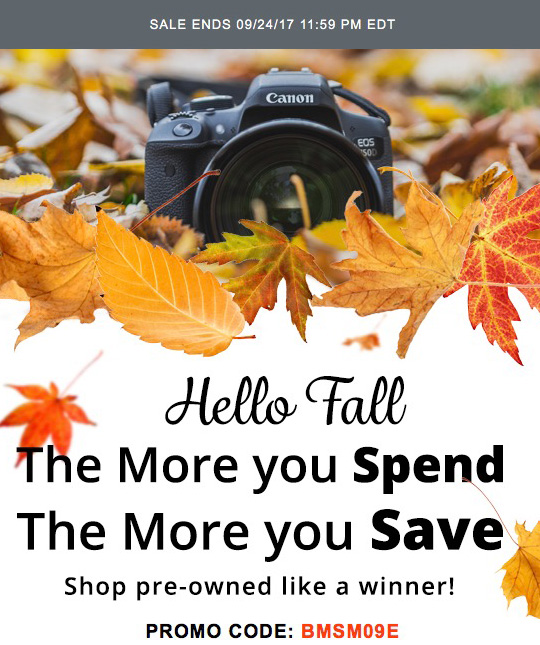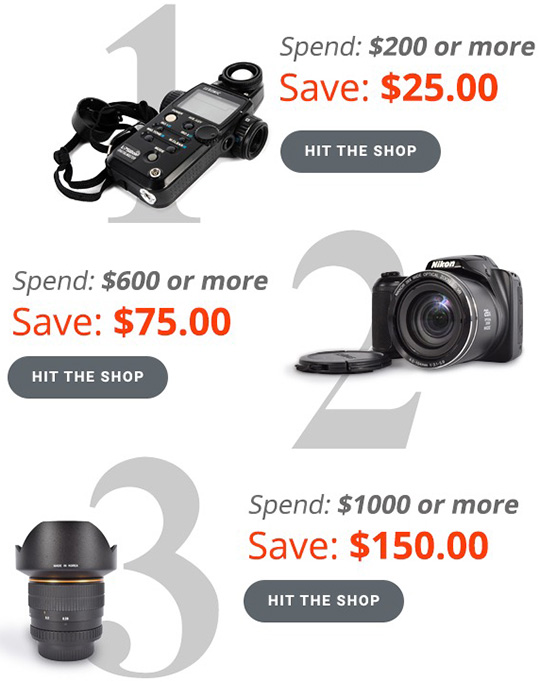 KEH has a new deal going on this weekend – use promo codes BMSM09A and BMSM09E during checkout to get up to $150 off:
spend $200+ get $25 off
spend $600+ get $75 off
spend $1,000+ to get $150 off
Check the markdowns at KEH with code KEHDEALS and the KEH overstock section with up to 50% off retail price. You can also get cash for your old camera gear at KEH.
This deal is running all weekend long through Sunday, 9/24.