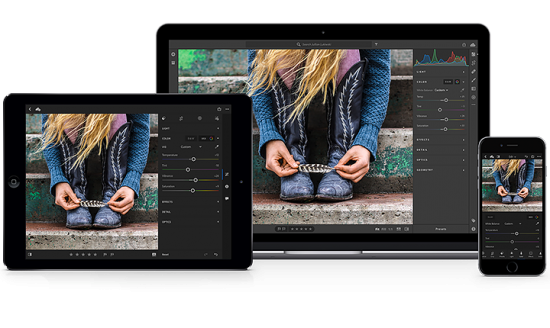 As previously reported, today Adobe announced a new cloud-based Lightroom CC and rebranded the old Lightroom 7 to Lightroom Classic:
What's the Difference Between Lightroom and Lightroom Classic?

Going forward, the product you've known as Lightroom will be rebranded "Lightroom Classic CC". Why change? We have introduced a new photography service that will now be called "Lightroom CC". It is designed to be a cloud-based ecosystem of apps that are deeply integrated and work together seamlessly across desktop, mobile, and web. Lightroom Classic CC is designed for desktop-based (file/folder) digital photography workflows. It's a well-established workflow solution that is distinct and separate from our new cloud-native service. By separating the two products, we're allowing Lightroom Classic to focus on the strengths of a file/folder based workflow that many of you enjoy today, while Lightroom CC addresses the cloud/mobile-oriented workflow.
Additional info is available here. The current Adobe CC plan rates can be found here. You can get a free Lightroom trial on this page. The last three versions of Lightroom can be downloaded here (see also this link for more information). Adobe's website has also a dedicated page for Lightroom CC.
ACR 10 was also released with support for several new cameras and lenses.
Related videos (more available here):