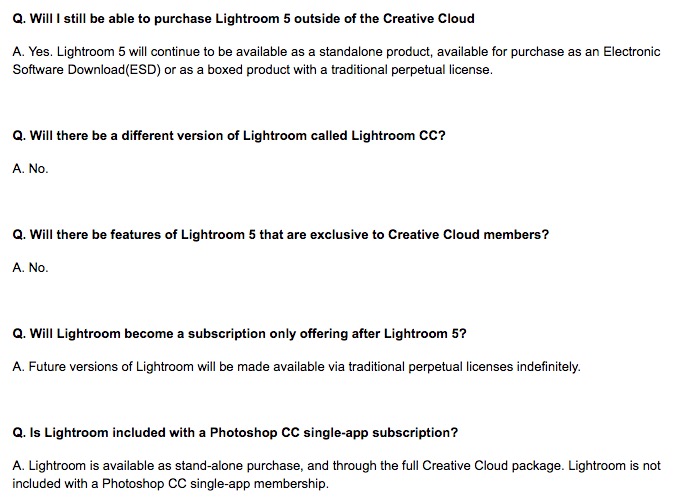 With the announcement of the new Adobe Lightroom CC and Lightroom Classic and the elimination of the standalone Lightroom version (more info here), I want to remind everybody what Adobe has been repeating over the years – Lightroom will continue to be available as a standalone version:
Q. Will Lightroom become a subscription only offering after Lightroom 5?

A. Future versions of Lightroom will be made available via traditional perpetual licenses indefinitely.