Panasonic is rumored to announce a new MFT camera that could be called Panasonic GH5s (not 100% sure about the actual model name). The possible launch date is either in January or February 2018. The Panasonic GH5s is rumored to be an "ultra" video oriented low-light version of the GH5. The only details I was told are: state of the art video functions, improved low light performance and a higher launch price compared to the GH5. The current Panasonic GH5 was announced in January 2017 and is currently selling for $1,997.99.
Update – interestingly enough, Adorama currently has a listing for a Panasonic Lumix DC-GH29 mirrorless camera: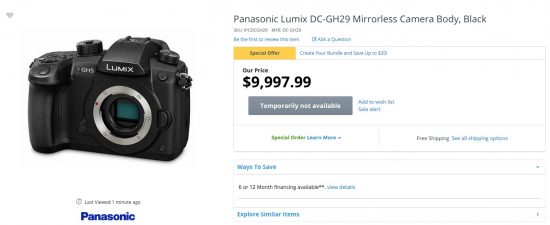 Maybe this is the placeholder for the rumored Panasonic GH5s?