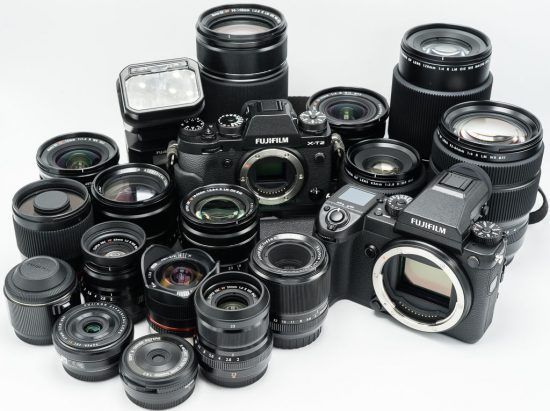 Here is the latest info on the rumored Fujifilm X-T3 and Fujifilm X-H1 cameras from FujiAddict:
Fujifilm X-T3 to come at Photokina 2018 with a new processor, which is where the X-H1 confusion came from. X-H1 will have the same processor as the X-T2. The max framerate will be 4k 60p for the X-T3, while the X-H1 max frame rate will be 4k 30p and 1080 120p, which is a little disappointing. The Fujifilm X-H1 will use the Fujifilm WP-126s battery which is also disappointing. It sounds like the X-H will only be special in the sense that it offers very special video-centric image quality via simulations.
Here is some info on the Fujifilm GFX 100s medium format camera:
The GFX R will be 50MP in 2018 and it will be followed by the GFX 100S in 2019/2020. The Fujifilm GFX 100S will be "expensive", but this probably means it will retain the $6,499 price point of the previous camera, while the 50MP cameras will have a lower price point.
Via FujiAddict