In their last newsletter for 2017 Samyang is teasing about a new lens that is "coming soon":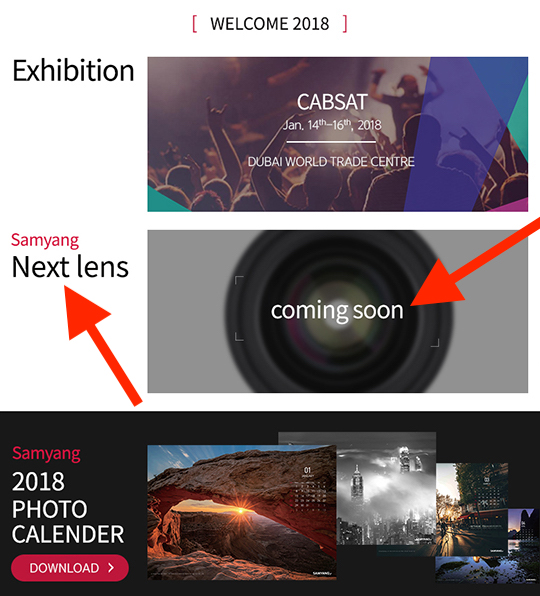 The last few Samyang announcements were all for FE lenses designed for Sony E-mount (and a new E-mount lens station). Over the last few years, Samyang built an impressive product line that currently consists of 165 lenses for various mounts.
Samyang will take part of CABSAT exhibition on January 14th where we may see the new lens, stay tuned!