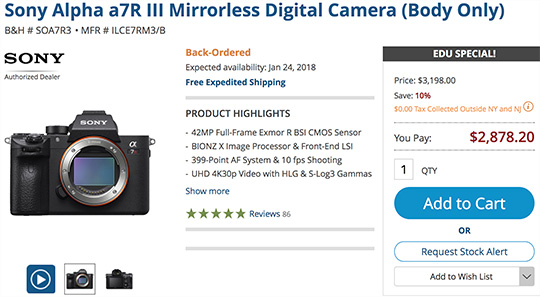 I mentioned this a while back here on the blog, but did you know that you can get all kinds of EDU savings at B&H? In order to take advantage of this offer, you have to first register. The savings vary by manufacturer:
For example, the Sony a7r3 will cost $2,878.20 after the EDU discount (you can find more EDU savings by clicking the "EDU Specials" checkbox when searching for products at B&H):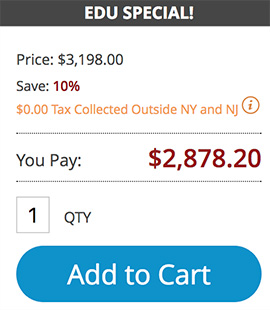 Here are the requirements to get the EDU discount and the list of participating companies:

You must be a U.S.A. based educator or student in an
accredited collegiate-level institution, in relevant programs.
(High School Educators of approved programs are also eligible).
A valid school-issued ID.
Your current curriculum, class schedule or transcript.
Purchase to a US shipping address.