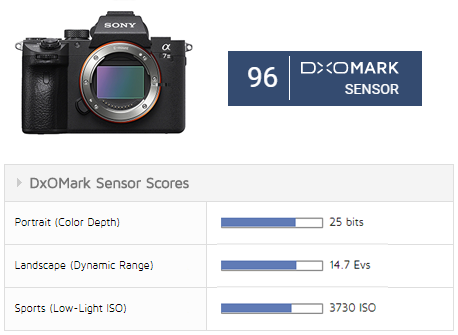 DxOMark published their test results for the Sony A7III full frame mirrorless camera ($1,998):
"Sitting between the Sony a S and R models, the sensor in the A7 was always a balance between resolution and sensitivity, but that's no longer the case. On sensor performance alone, particularly with regard to low light / high ISO sensitivity, the Sony A7 III is ahead of the A7S II and comes very close to the overall image quality potential of the A7 RIII. What was once a showcase model for some interesting camera tech, the A7 III can now add cutting-edge low-light sensor performance to the mix. That may change when Sony releases the A7S III, but in the meantime, priced at around $2,000, it's not asking for the earth in return."
Sony A7III vs. Canon EOS 6D Mark II vs. Nikon D750: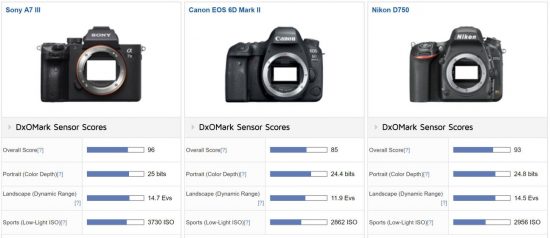 Sony A7III vs. Sony A7RIII vs. Sony a9: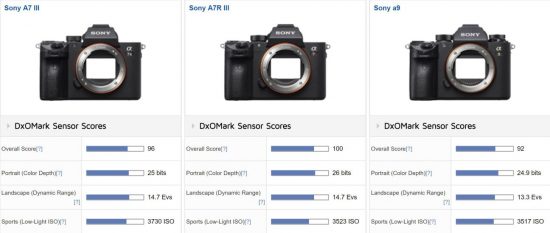 The new Sony A7III mirrorless camera is now available for pre-order (shipping is expected to start in April 2018):
Update: Photons to Photos also published their Sony a7III test results.
Via DxOMark