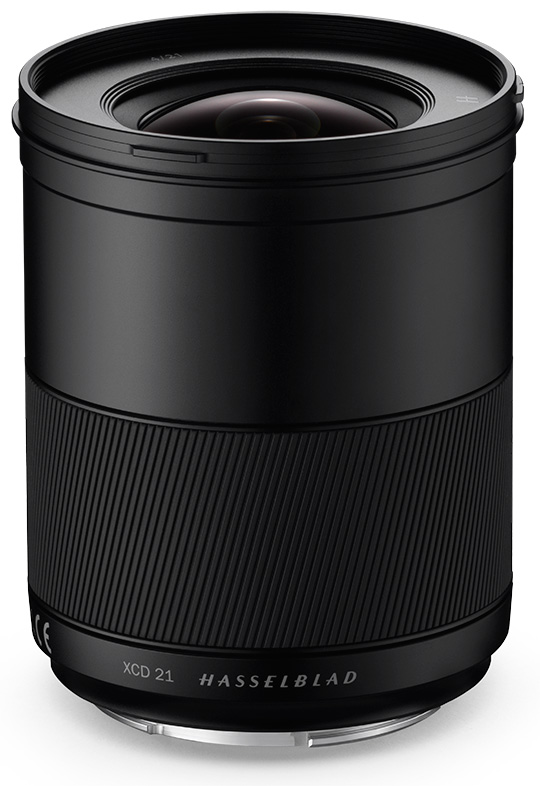 As I already reported earlier, today Hasselblad officially announced their new XCD 21mm f/4 medium format mirrorless lens – the company's widest lens ever. The US price of the lens is $3,750.
Here is the updated Hasselblad XCD lens roadmap for 2018: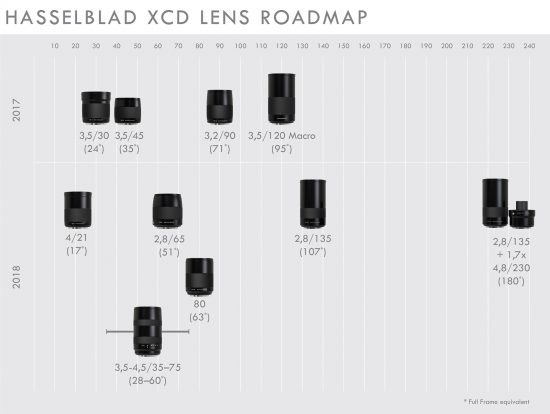 Technical specifications, lens design, MTF charts and additional information can be found here and here.
Press release:
Continuing the development of the XCD lens line, the previously announced XCD 21mm f/4 lens is now available for ordering. As Hasselblad's widest lens yet, it opens doors for even more creative possibilities for the X1D user.
The high-performing 21mm f/4 lens brings together the compact format of the XCD range with the maximum optical quality across the frame with a wide field of view. The XCD 21mm has an extremely short focal length that provides a 17mm full frame equivalency. It features a 32 cm close distance setting (1:10 image scale) and an aperture range between 4 and 32. Offering a new versatility to the X1D user, the lens is especially suitable for both landscape and interior and exterior architectural photography.
Like the other XCD lenses, the XCD 21mm f/4 lens has an integral central shutter offering a wide range of shutter speeds and full flash synchronisation up to 1/2000th second. "The automatic Lens Correction Tool in Phocus will generate images from the XCD 21mm f/4 that are completely free from any distortion, rendering all lines perfectly straight!" says Ove Bengtsson – Product Manager.
The XCD 21mm lens will begin shipping mid-May 2018 with an MSRP of € 2999 / $ 3750 / £ 2749 excl. VAT.