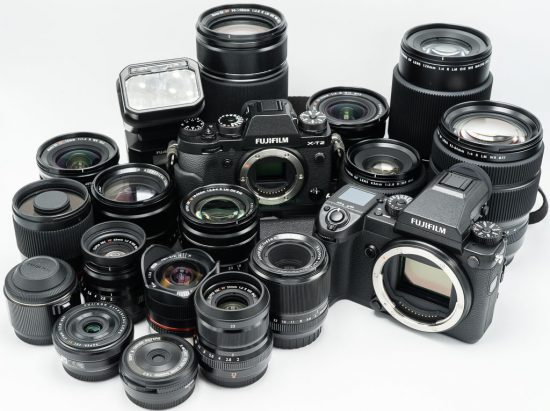 FujiAddict updated their timeline on upcoming/rumored/expected Fuji products based on the latest information they received from their sources:
Fujifilm X-T100
The new Fujifilm X-T100 is expected to ships in June and is meant to be position between the Fujifilm X-A5 and cameras like the X-E3/T-T20. The official announcement is expected in the next 2-3 weeks.
Fujifilm GFX 50R
The Fujifilm GFX 50R might be announced right before Photokina 2018 with a price tag between $4,000-4,500.
2018 timeline on upcoming/rumored/expected Fuji products
2019/2020