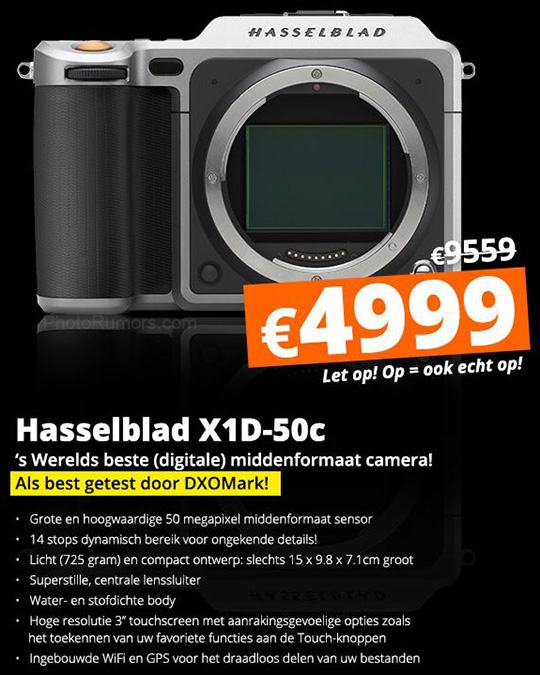 The European price of the Hasselblad X1D medium format mirrorless camera dropped significantly to €4,999 from €9,559.
The price in the US already dropped by $2,500 a while back ($3,500 for the black version). The current US price of $6,495 is the same as the Fuji GFX 50S and Nikon D5.
Maybe Hasselblad is planning the refresh the X1D line soon? Fuji is already rumored to announce new GFX 100s and GFX 50R models soon.