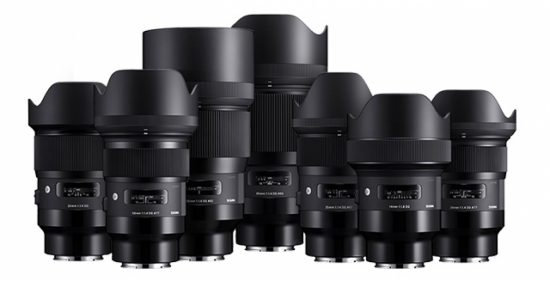 Sigma announced that the new 14mm and 135mm f/1.8 Art lenses for Sony E-mount will start shipping in July:
Shipping July 20th:
Shipping now:
Coming Mid July
Full press text:
SIGMA 14mm F1.8 DG HSM | Art and SIGMA 135mm F1.8 DG HSM | Art for Sony E-mount

SIGMA 14mm F1.8 DG HSM | Art and SIGMA 135mm F1.8 DG HSM | Art  for Sony E-mount are scheduled to start the shipment in July, 2018.
While offering the same high-performance optical design as other lenses in the Art line, the new Sony E-mount models will feature a newly developed control algorithm that optimizes the autofocus drive and maximizes the data transmission speed. In addition, these lenses will be compatible with Sony's Continuous AF (AF-C), which is not addressed by SIGMA MOUNT CONVERTER MC-11. Like the converter MC-11, the lenses will be compatible with in-camera image stabilization and in-camera lens aberration correction, which includes corrections for peripheral illumination, chromatic aberrations, and distortion.
*This product is developed, manufactured and sold based on the specifications of E-mount which was disclosed by Sony Corporation under the license agreement with Sony Corporation.
Via SonyAddict