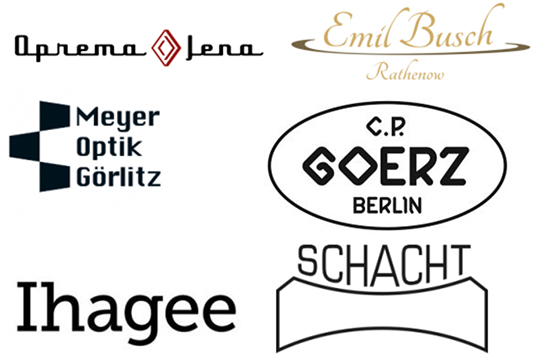 Since my original report on the bankruptcy of the German group net SE (they are behind the Meyer Optik Görlitz, Emil Busch A.-G. Rathenau, Oprema Jena, C.P. Goerz, Ihagee Elbaflex and A. Schacht brands), I contacted the company with some questions but I have not received an answer yet. I do however have a report from somebody who was close to all the funding projects and net SE – here is the info I got:
I honestly think they were set up to fail as a business and, at least in the beginning, had every intention to fill their orders. I know that they were doing Kickstarters not to fund the upcoming lens, but to help them produce the ones that supposedly had already been funded.

So, they do the Trioplan and it was successful and they do the next one, which raises a lot of money, as well. The problem is the money from the 2nd Kickstarter is needed to help pay for the production of the Trioplan, which means they put themselves in this terrible cycle of having to continuously do Kickstarters. In the beginning, they had about three or four months between their first and second Kickstarter. But eventually, they were preparing for Kickstarter before the current one was even done. It was crazy. Kickstarter eventually told them they had to fulfill their outstanding Kickstarters before they could do another one. That's why they went to Indiegogo.
Fotointern.ch has some additional information on the history of net SE (Google translation):
If the first lenses were still confronted with the reproach that they were only transposed products from Far Eastern production, they were subsequently contacted by the developer Dr. Ing. Wolf-Dieter Prenzel can win a developer who used to work for Meyer Optik in Görlitz. The brand Meyer-Optik-Görlitz was registered on August 29, 2014 for the former Semi Verwaltung GmbH in Stuttgart. The German Patent and Trademark Office has registered more than 20 trademarks on Semi Verwaltung GmbH (as of 10 August 2018). Among them are numerous brands that originate from the environment of the former GDR industry, but also the brand Imagon. The soft focus lens Imagon was manufactured until the 1990s by the then Rodenstock GmbH as so-called customer special order for Burkhard Schmachtenberg in Leichlingen and Solingen.

It was already suspected that everything was not going well at net SE when it came to a capital reduction of the net SE registered share in the 2: 1 ratio in 2015 . On April 4, 2016, it was announced that the board of directors of net SE had decided to apply for the termination of the inclusion of the shares in the over-the-counter market (delisting).
I personally have serious doubts that existing Kickstarter backers will receive the lenses they paid for, but I could be wrong. Here are some of the comments posted by backers on Kickstarter: