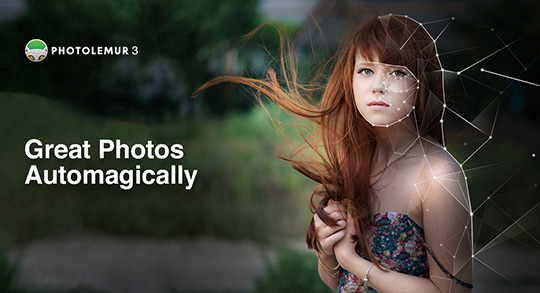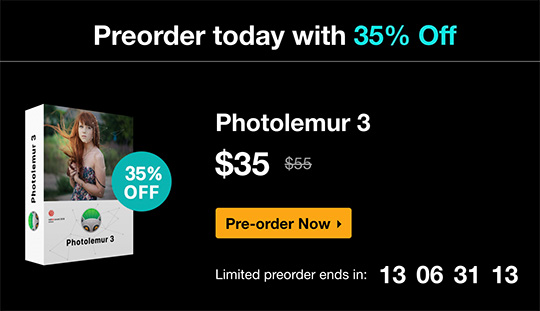 The new Skylum Photolemur 3.0 is now available for pre-order. What is Photolemur? Read about it after the break
Photolemur: Smart AI solution for perfect photos
Photolemur is the world's first fully automated solution for creating perfect photos. It works on Mac and PC, automatically analyzes and perfects your images, and doesn't require any manual involvement.
Photolemur is designed for anyone who takes photos. Just drag, drop and leave the rest to Photolemur, which will enhance them beautifully using artificial intelligence, smart tech and a bit of magic.
We use smart innovations for almost everything, BUT we still edit photos the old way
The human eye sees the world much more vividly than any camera can reproduce, so you may be disappointed with the immediate results you see on the screen. Unless you're a professional photographer with years of photo editing experience, you probably won't be able to restore on screen the feeling you had at the moment the photo was taken.
Not everyone can afford expensive gear or wants to spend hours editing photos. And not everyone wants to learn what curves and layers are. That's why millions of great photos never get shared or even looked at again.
We've created an automated photo assistant that enhances your images as a professional photographer, but faster and with no effort required from you. This is the first photo enhancement solution that can actually think for itself.
While Photolemur is incredibly complex and innovative on the inside, we made it simple and beautiful on the outside. There's no need to spend time learning it — simply start it and get better photos.
How Photolemur works
Photolemur doesn't have any hard-coded filters or presets. Instead, it applies specific targeted enhancements to every pixel and object in your photo. Photolemur is powered by artificial intelligence that recognizes objects, faces, trees, sky, foliage and more; distinguishes between portraits, landscapes and macro photographs; and applies the appropriate enhancements for each type of image.
Photolemur proprietary technology
At the heart of Photolemur is an amazing smart engine. Think of it as a powerful supercomputer that analyzes hundreds of thousands of photos, finds patterns, and improves each photo.
Since Photolemur's initial launch, it has analyzed almost 1 000 000 images, created by all kinds of photographers: from seasoned pro gurus to travel enthusiasts, who use smartphones and action cameras to capture the world around.
Photolemur vs. photo editors
Photolemur is NOT a photo editor. Photo editing software requires manual adjustments and knowledge of advanced photography techniques. With automatic functions in today's photo editors, you don't get smart enhancement — you get a set of hard-coded settings applied to your image.
Photolemur is designed for anyone who takes pictures, but who doesn't want to spend time and money on photo editors. Unlike other tools, Photolemur does everything automatically, eliminating the need for manual controls and hours spent enhancing photos. It doesn't apply presets to your photos, but analyzes the pixels and performs the necessary unique adjustments.