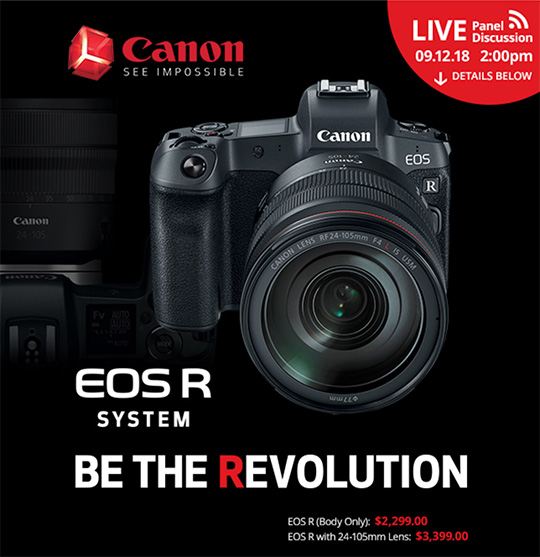 The Japanese site mynavi.jp published an interview with Canon executives (Google translation), here is the recap:
The sensor inside the Canon EOS R mirrorless camera is new (not the same as the sensor inside the EOS 5D Mark IV camera)
The image quality of the Canon EOS R mirrorless is better than other Canon DSLR cameras
Canon did not add IBIS because of the associated costs, heating and size issues, but may include IBIS in future models
Lower and higher-end Canon mirrorless cameras will be announced in the future
Canon is considering an 8k Cinema EOS R mirrorless camera
CanonRumors also reports that new functionality will be added to the Canon EOS R soon after release with a firmware update.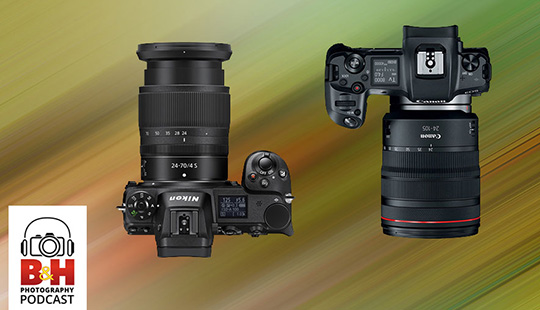 Podcast: full-frame mirrorless cameras from Nikon and Canon. Check out also the upcoming Canon EOS R live panel discussion on September 12th at 2 pm ET: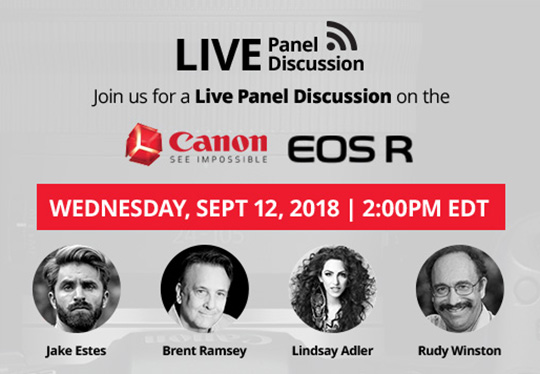 In the US, the new Canon EOS R mirrorless camera will be available for pre-order on September 12th (check Adorama and B&H).
Pre-orders are already open in Europe and Australia (WEX, Park Camera, Calumet DE and CameraPro).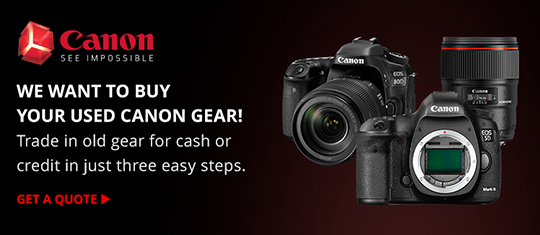 Like the new Canon EOS R Facebook page.