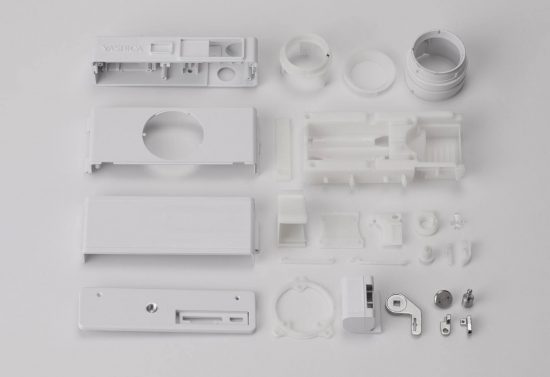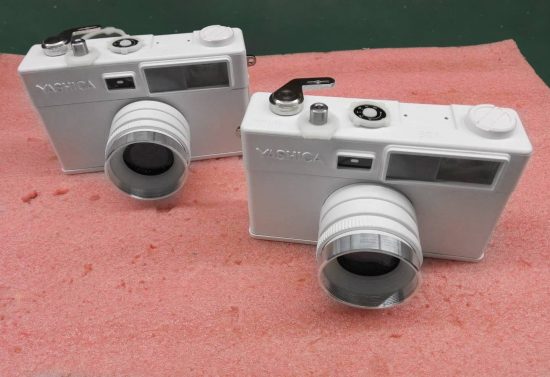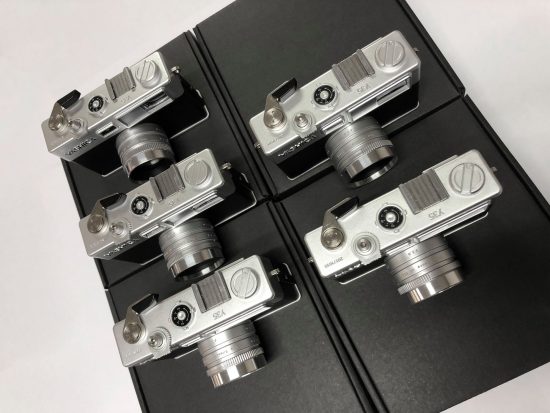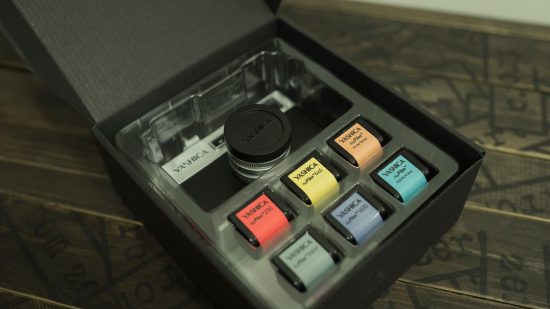 The Yashica Y35 digiFilm camera is currently shipping to existing Kickstarter backers and the first impressions are not good:
"It's workable sample in Lane Crawford but very plastic body, flimsy shutter sound and touch, the Unexpected version is very badly stitch on the casing, the optics looks not good too, very tiny lenses. I am very disappointed with the build quality, photo itself also mobile quality too. The only control is exposure control, the film winder is fake, the viewfinder is optical only with zero information, the LED at the back is the only indicator."

"I have received my Y35 camera today. Just want to share the body picture for everyone. but I'm feeling disappointed.... it is just a plastic toy don't expect like a Yashica GSN.....

Hand feels like a toy. Lighter weight
Lens is too tiny. The aperture ring has a big gap. Bad workmanship
Rewind knob just as accessories. Can't function
Viewfinder is optical only, normal glass without coating
Shutter is having some problem from me. As specification there is mentioned "when photo is taken successfully, purple light is on with a shutter sound" but my camera no purple light occasionally.
Hot shoe, no function can't be synchronized.
I have tested several photo at home. thinking the quality worse than my mobile... no good. "
The Yashica Y35 camera is currently showcased at the Lane Crawford store in Hong Kong:
Here are some sample photos taken with the Yashica Y35 digiFilm camera:
More to come on that topic, stay tuned...
Update - more pictures of the Yashica Y35 digiFilm camera: