In addition to the new ON1 Photo RAW 2019, two other photo editing software updates were just released: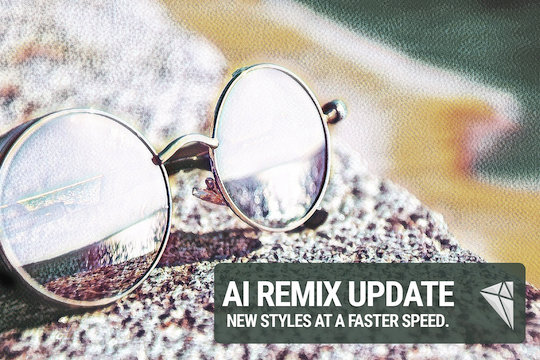 Topaz Labs releases a new A.I. ReMix update with the following new features:
28 newer high-resolution styles
Speed Increase on new styles
New style categories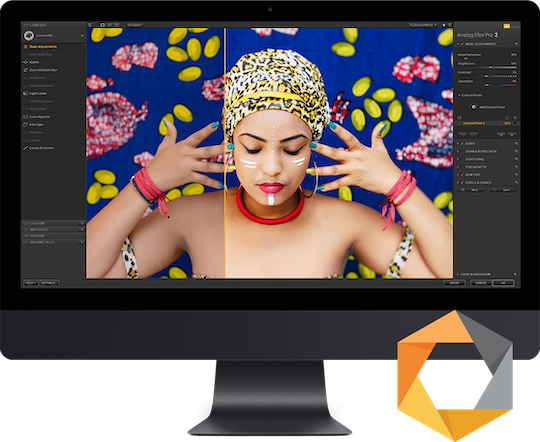 DxO released Nik Collection 2018 v1.1 – see the attached press release for additional info:
DxO is offering the latest versions of the plugin suite relaunched in June 2018 with an update that offers improved stability and compatibility with the latest operating systems and Adobe host apps
PARIS (PRWEB) November 14, 2018
DxO, one of the most innovative companies that offers imaging solutions for the general public, has announced the immediate release of Nik Collection by DxO 2018 v1.1, DxO's second update to the creative plugin suite designed for photographers and graphic artists. This version is completely compatible with macOS Mojave and the 2019 versions of Adobe Lightroom Classic CC, Photoshop CC, and Photoshop Elements. It also corrects a certain number of interface and compatibility issues with other host applications.
Compatibility with macOS Mojave and the 2019 versions of Adobe software
To ensure the best possible user experience, the Nik Collection was optimized so it could be fully compatible with macOS Mojave as well as the 2019 versions of Adobe Lightroom Classic CC, Photoshop CC, and Photoshop Elements. DxO's development teams have also resolved issues that were left over from the Google version of the plugin suite, including problems with freezing when installing the macOS version of the software, block effects along the edges of the image, and compatibility issues with certain color profiles. In addition, the compatibility problems between Nik Collection by DxO 2018 and Serif Affinity Photo with macOS have also been resolved.
"When we launched Nik Collection by DxO last June, we agreed to deliver the best possible user experience and to provide our customers with assistance and support. We also promised to organize the community and ask for feedback through regular surveys," said Jean-Marc Alexia, VP Product Strategy and Marketing at DxO. "We made progress in each of these areas. Now, we are taking one step further towards our goals by concentrating all the latest product updates in this new version. "
About Nik Collection by DxO
Nik Collection by DxO includes seven plugins that offer a full range of creative effects and filters:
    Analog Efex Pro, a classic lens, camera, and analog film simulator.
    Color Efex Pro, for color corrections, retouching, and creative effects.
    Dfine, which reduces noise in digital images.
    HDR Efex Pro, for editing HDR images.
    Sharpener Pro, for increasing the precision and detail of digital images.
    Silver Efex Pro, a black-and-white converter inspired by dark room techniques.
    Viveza, for locally adjusting color and the tonality of specific areas within the image.
Thanks to exclusive U Point technology, the Nik Collection by DxO plugins can be used to apply local adjustments to specific areas in the image with seamless precision.
Nik Collection by DxO can also be opened with other host programs, including DxO PhotoLab 2, Serif Affinity Photo, Skylum Luminar, and other image processing software that features an export menu to a third-party program or is compatible with Photoshop plugins.
Price and availability
Nik Collection by DxO 2018 v1.1 can now be downloaded from the DxO website (https://shop.dxo.com/us/
Nik Collection by DxO
-software/dxo-nikcollection) for $69 / £59 / €69. Users who purchased Nik Collection by DxO after June 2018 may update their software for free.