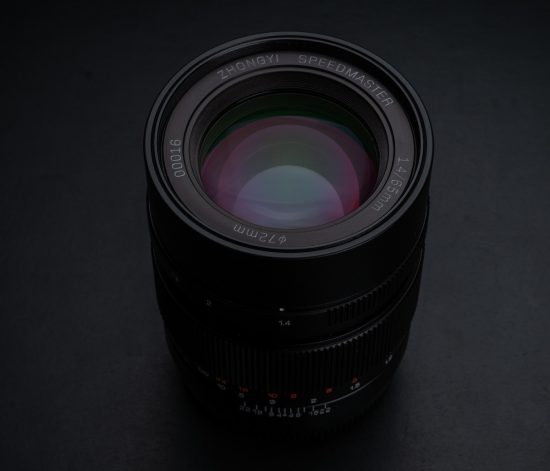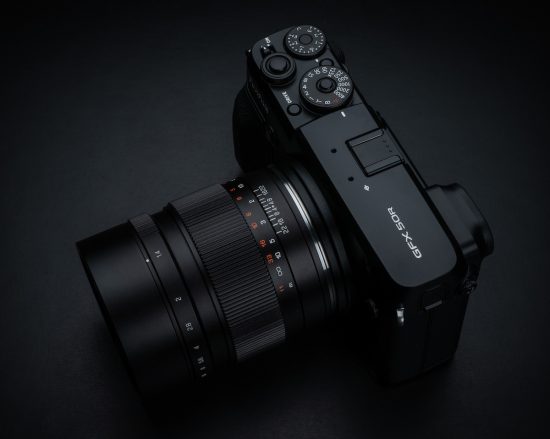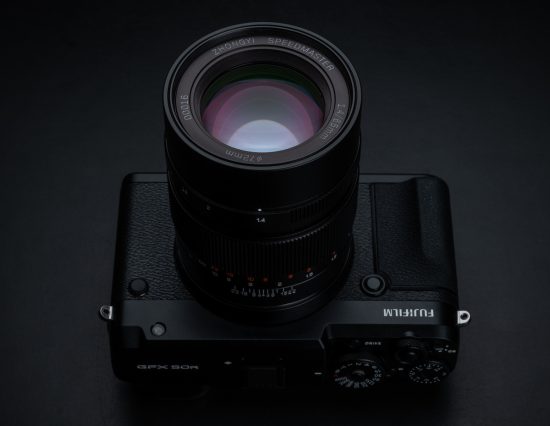 Today ZY Optics officially releases their latest Mitakon Speedmaster 65mm f/1.4 lens specifically designed for Fujifilm GFX medium format cameras:
Fujifilm G Mount Format
50mm (35mm-equivalent)
Aperture Range: f/1.4 to f/16
Manual Focus Design
Shallow Depth of Field
Outstanding Bokeh Imagery
Nine-Bladed Diaphragm
Mitakon Speedmaster 65mm f/1.4 technical specifications, press release and sample photos:
Lens type
Manual lens
Max Format size
Medium Format (44mm x 33mm)
Focal length
65mm (51mm = 35mm eqv)
Lens mount
Fujifilm G
Aperture
Maximum aperture
F1.4
Minimum aperture
F16
Aperture ring
Yes
Number of diaphragm blades
9
Optics
Elements
11
Groups
7
Angle of view
46°
Focus
Minimum working distance
0.7m
Maximum Reproduction Ratio
1:4
Physical
Weight
1.05kg
Diameter
82 mm
Length
96 mm (@ Infinity)
Colour
Black
Filter thread
N
ZY Optics releases the Mitakon Speedmaster 65mm f/1.4, designed specifically for Fujifilm GFX cameras
Shenyang China, Nov 30, 2018 – Zhongyi Optics (ZY Optics) has released a new Mitakon Speedmaster 65mm f/1.4 for Fujifilm G mount, the fastest standard-length native lens for Fujifilm GFX cameras.
Offering a natural perspective (50mm field-of-view) along with a fast maximum aperture, the Mitakon 65mm f/1.4 is a versatile normal focal length prime characterized by its bright f/1.4 aperture to suit working in low-light conditions. It also affords a great degree of control over depth-of-field for isolating subjects from the background and producing selective focus effects.
A carefully-designed 11 elements in 9 groups optics system with 2pcs of HRI (High Refractive Index) & 2pcs of UD (Ultra-low dispersion) elements successfully minimizes the chromatic aberrations and delivers exceptional image quality to meet the demanding 51.4MP sensors.
A rounded nine-blade diaphragm helps to produce a softly diffused out-of-focus rendering (bokeh). The enclosure of the lens is made of metal to strengthen its durability.
The built-in retractable lens hood design successfully minimizes the stray lights from entering the frame and at the same time, saves the trouble of losing the lens hood when you are on- the-go.
Pricing & Availability
Mitakon Speedmaster 65mm f/1.4 is now available to ship. The Recommended Retail price is USD 799/pc.
About Us
Shenyang Zhongyi Optical and Electronic Company (ZY Optics) is a leading Chinese camera lens & adapters manufacturer. We currently manufacture and distribute lenses and lens turbo adapters under the brand name of 'Mitakon' & 'Zhongyi'.
Additional pictures: