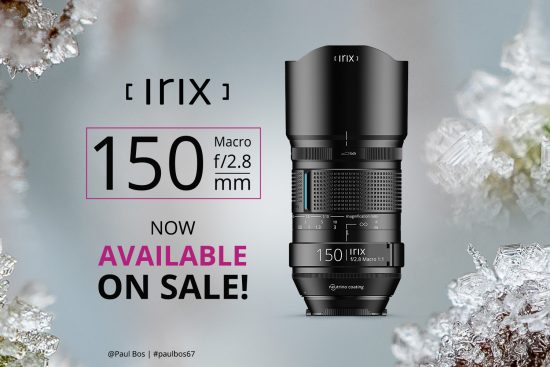 US dealers will begin shipping the new Irix 150mm f/2.8 MACRO 1:1 Dragonfly lens by the end of this week.
Pre-orders are now open at Adorama and B&H Photo (Amazon will get their listings later this week).
Additional information on the new Irix 150mm f/2.8 MACRO 1:1 Dragonfly lens can be found here.
Irix 150mm f/2.8 MACRO lens sample photos: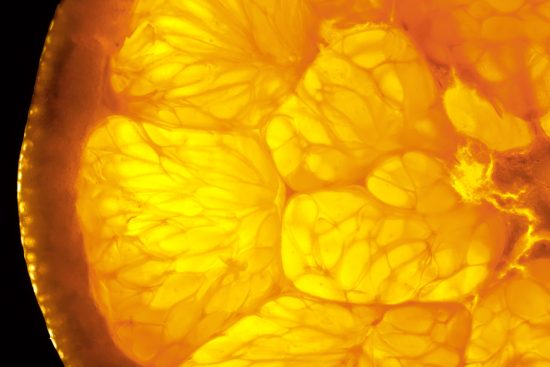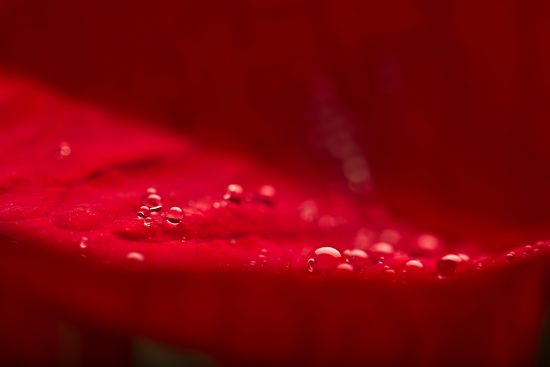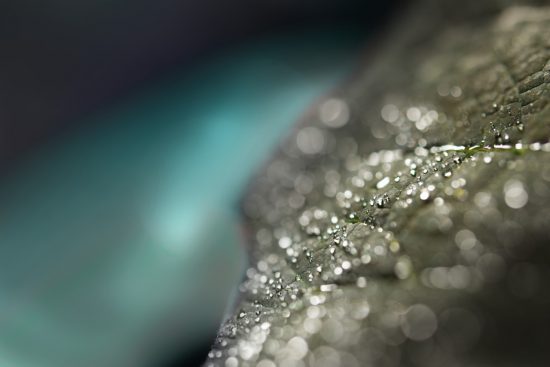 More high-resolution sample photos can be found on flickr:
Unboxing video:
Press release:
Baar, Switzerland, December 11th, 2018

Irix 150mm f/2.8 macro is now available on sale!

Good news for all photographers who are keen on finding the beauty even in the smallest details - Irix 150mm f/2.8 macro is now on sale!

The Irix 150mm f / 2.8 Macro 1: 1 is the most compact and the lightest macro telephoto lens in its class. It is a lens that was designed in cooperation with professional photographers and photography enthusiasts. The uniqueness of the lens lies in not only its use of the highest-class optics and mechanics as designed by South Korean engineers, but also a number of useful functions when shooting; there is a rubberized focus ring for ease of comfort, a patent-pending focus ring lock function, and a detachable Arca-Swiss standard CNC machined tripod collar ring. The lens is encased in a fully weather-sealed housing.

The Irix 150mm f / 2.8 Macro 1: 1 is modern and versatile macro telephoto lens designed for full- frame high-resolution DSLR cameras. Its large aperture of f/2.8 facilitates shorter exposure times, while its moderately long focal length of 150mm provides an excellent compromise between the narrow viewing angle desired in advertising and portrait photography, and the convenience of hand-held photography.

The lens is equipped with an aperture mechanism consisting of 11 aperture blades with a rounded shape which provides a pleasant blur of background and points of light. In the case of studio and macro photography, this number of aperture blades makes the diffraction phenomenon appear much later, which ensures a clearly greater detail of the image.

The unique feature of the Irix 150mm f/2.8 lens is the 1:1 Macro reproduction ratio already available at a focusing distance of 0,345m. High precision of focusing across the entire range is ensured by a wide, rubber-coated focus ring with a rotational angle of 270°. An additional Focus Lock ring ensures that the focus position remains fixed when needed.

The recommended retail price of new lens is 595 EUR.
Irix lenses are sold at Amazon US | Amazon UK | Amazon DE | Amazon FR | Amazon IT.