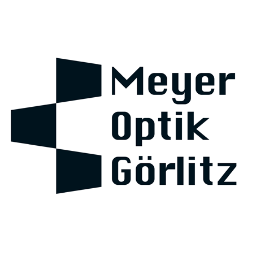 A few months ago NetSE, the company behind the Meyer Optik Görlitz, Emil Busch A.-G. Rathenau, Oprema Jena, C.P. Goerz, Ihagee Elbaflex and A. Schacht brands filed for bankruptcy.
Today the German company OPC Optics (Precision Components Europe GmbH) announced that they have acquired the trademark rights to Meyer Optik Görlitz at the insolvency procedure of NetSE in Koblenz. The new owners intend to enter the consumer market with Meyer Optik Görlitz products (lenses) that will be sold directly to retailers (no more crowdfunding or advance sales).
OPC Optics was founded in 2016 and is based in Bad Kreuznach.
Here is the Google translated press release:
Meyer Optik Görlitz to bankruptcy revived by OPC Optic
(NASDAQ) ( Bad Kreuznach , 12/12/18 ) - OPC Optics acquires trademark rights to Meyer Optik Görlitz to insolvency of Koblenz net SE
- entry for OPC Optics in the consumer market
- mark is to be filled as quickly as possible with life
- Production and products are optimized and streamlined the portfolio
- selling through traditional sales - not crowdfunding, no advance sales
- acquisition of net SE contaminated sites are not possible
OPC optical Precision Components Europe GmbH, based in Bad Kreuznach acquires the rights to Meyer Optik Görlitz from the insolvent net SE or SEMI management GmbH. The specialist for aspherical and spherical glass lenses opens up for itself, with the acquisition of Meyer Optik Görlitz, now the consumer market. With the help of its own technological know-how and synergies in the field of lens manufacturing, should existing products optimized production processes more professional and more products are developed. After the unfortunate and inglorious in some places sinking of the net SE, by the Meyer optics was already considered lost, does this development mean for the world's many Meyer optics fans a continuation of the popular series lens - such as Trioplan.
"It was unfortunate to watch as Meyer Optik Görlitz, after the successful restart in 2014, through quality fluctuations, the many, partly parallel crowdfunding projects on various platforms, pre-sales of unpublished lenses through its own website and prolonged delays, more and more reputation in the market has lost. nevertheless, we see for us now has the opportunity to establish a German brand of photography professionally and successfully, "says Timo Heinze, Managing OPC Optics. "To do this we will pursue a definitely different, more conservative, approach and have not adopted crowdfunding or offer pre-sales of products. One has to be manufacturers simply take the time to make such a mark up, so that its own capacity grows accordingly and consistently high can ensure quality. "
Optimization of existing and changes in production, the portfolio of Meyer optics included last about 12 lens series. This, for a niche manufacturer, quite a large portfolio is analyzed and streamlined accordingly. It is assumed that popular model series as the Trioplan 100 or the P58 (type Primo plan) will be continued. Whether the only announced by the net SE lenses like the APO Plasmat 105 or Nocturnus DSLR ever implemented is unclear. As a specialist for high-precision aspherical and spherical lenses OPC Optics, but also examine the rules as set Lens models and evolve.
"Through our own technical expertise, the development is an obvious step and absolutely logical. First, we will perform an actual analysis of the existing structures and designs. Thanks absolute high-end Measuring and production techniques, we are then able to come to use lenses with absolute to produce precision, thereby improving the optical performance. the manufacture of mechanical parts and assembly of the lenses will remain in Germany to ensure the best possible quality, "said Heinze.
Classic Sales - No crowdfunding, no advance sales
Unlike the past and now insolvent provider of optical lenses Meyer is OPC Optics strive with Meyer optics a classic marketing. Neither crowdfunding still pre-sales of unpublished products are part of the business model. OPC Optics has opted to own direct sales, as well as the photo trade. In this way, OPC Optics intends a smooth and transparent above all exchange with its customers.
Acquisition of net SE legacy not possible
The acquisition by OPC Optics includes all trademark rights to Meyer Optik Görlitz and related products. Outstanding receivables from customers and suppliers over the net SE remain with the net SE. Thus, creditors would have on these issues to the Administrator of the net SE contact. OPC Optics, as a supplier of high-precision aspheres, itself belongs to the supplier of the net SE the outstanding claims on just this have.
OPC Optics reviewed in the realignment of the brand, whether discounts are possible for customers of net SE, which paid a lens and did not receive the new purchase of an available objective. On request, customers would then get an individual offer. When or whether such a model can be offered, is currently not yet clear.
About Meyer Optik Görlitz:
As a German manufacturer of high-quality lenses Meyer-optic Gorlitz can look back on a long history. Established in 1896 consists Meyer-optic Gorlitz, with few interruptions, since now about 120 years. Thanks to the creative play space that allow the lenses made by Meyer-optic Gorlitz, enjoys the brand - now as then - to worldwide popularity.
About OPC Optics:
OPC Optics is a company founded in 2016 based company in Bad Kreuznach. In addition to technical advice on projects and contract measurements of optical components, OPC Optics is primarily known as a specialist for high-precision aspherical and spherical lenses, as well as double aspheres, achromatic lenses and assemblies and must, among other companies from the fields of photography, medical, automotive and laser technology to its customers include. With its high-end machinery OPC Optics is in the best possible quality and precision in the manufacture of glass lenses. With full documentation of the molten glass, on the processing of the raw glass, to the finished lens, customers from all over the world on OPC Optics.