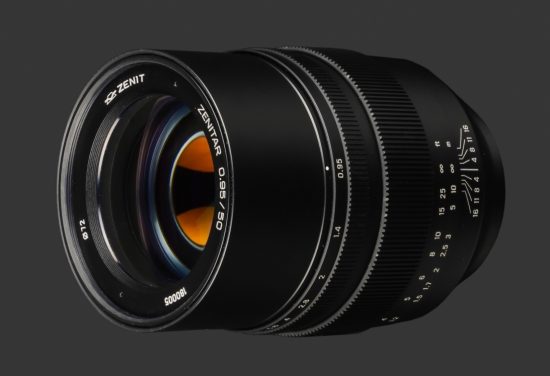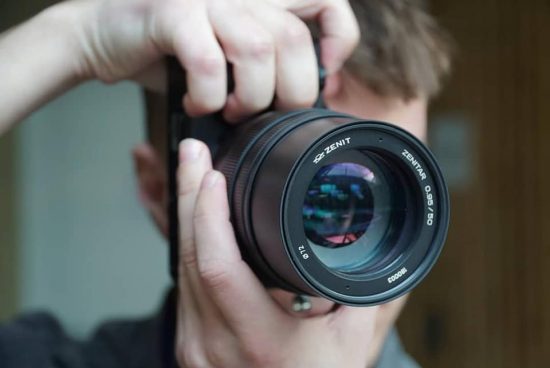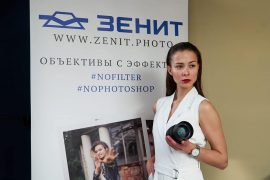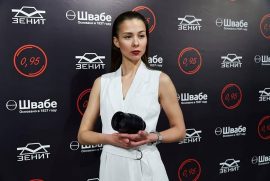 The previously rumored Zenitar 50mm f/0.95 manual focus full-frame lens for Sony E-mount from Zenit is now officially announced. Shipping will start on March 20th. The price is 50k rubles or around $770. The lens specifications can be found here.

Update – here are a few additional photos sent by a reader:
Press release:
The first Zenith lens with ultra-high aperture will go on sale Krasnogorsk plant them. Holding SA Zverev "Schwabe" State Corporation Rostec presented a new model of the legendary lenses Zenitar. A photographic device for high-quality portraits in low light conditions will go on sale until the end of the month.
Zenitar 0.95 / 50 developed and released at the Krasnogorsk plant them. S.A. Zvereva (KMZ) of Shvabe Holding. This is the first lens of the line, equipped with an E attachment for mirrorless cameras, as well as a unique bokeh pattern. Ultra-high aperture speed of F / 0.95 provides low-light shooting. Distinctive design detail has become a perfectly round diaphragm, provided with fourteen petals.
Creating the concept and design of the lens, the KMZ experts took into account the tasks posed by portrait photographers. It was important to create a device that allows you to shoot high-quality images in different conditions. Photographers have already appreciated the novelty, noting the quality of bokeh, brightness and clarity of the images taken.
"Zenitar 0.95 / 50 is a lens for thoughtful photography that will suit both professionals and amateurs. Thanks to new, improved optical calculations, the image is sharper. It is worth noting your own unusual drawing, which is especially appreciated in artistic photography. The quality of the product is not inferior to foreign counterparts, and an attractive price will allow you to successfully compete with them in both domestic and foreign markets. Of course, the new development brings the Zenitar line to a fundamentally new level, "said KMZ General Director Vadim Kalyugin .
Lens Zenitar 0.95 / 50
The novelty will be on sale on March 20 at a price of 50 thousand rubles.