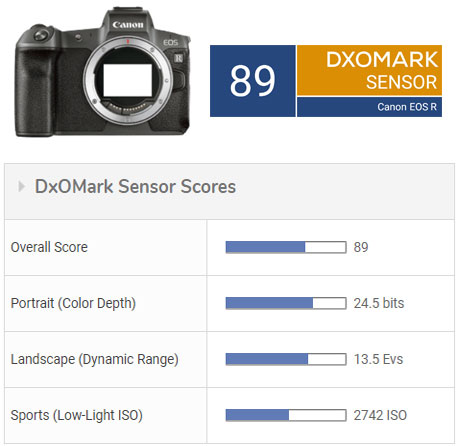 DxOMark just published their Canon EOS R sensor test results (click for larger view):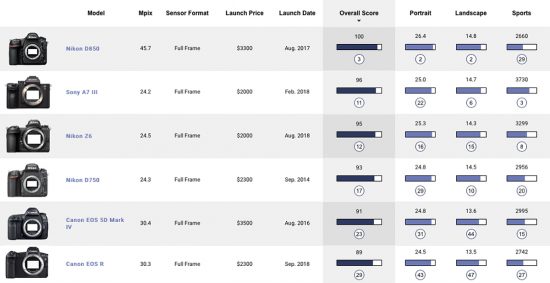 Nikon Z7 vs. Nikon Z6 vs. Canon EOS R:


Canon EOS R vs. Sony A7 III vs. Sony A7R III:


DxOMark's conclusion:
Although we've not directly compared the two Canon 30MP full-frame CMOS sensors side-by-side in this review, it's not surprising that the results for the EOS R are very close to that of the Canon EOS 5D Mark IV. Both appear to use a similar sensor, with some of the differences likely attributable to the increased number of AF points available in the EOS R.

While not possessing the low noise levels of the Nikon Z 6 and Sony A7 III, which have slightly lower pixel density and BSI architecture in their favor, the EOS R's sensor is one of Canon's best. It comes very close to the one used in the pro-level EOS 1Dx Mark II, particularly in its low light, high ISO capabilities.

With a low noise floor, the dynamic range of the Canon 30MP sensor greatly improves over its predecessors. The EOS R is much more capable of handling high-contrast scenes, thus allowing a photographer faced with protecting highlights at capture to lift shadows in post-processing without incurring some of the noise penalties.

With its first model in a new system, Canon has equipped the EOS R with one of its best sensors—and that, together with some very interesting lenses, signals that it's taking "mirrorless" very seriously.
Via DxOMark