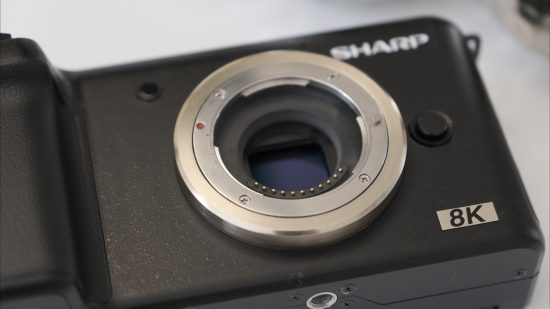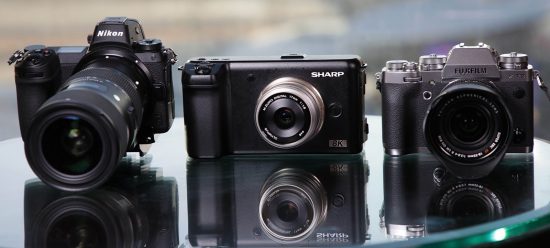 Sharp 8K MFT camera first look from the 2019 NAB show:
Sharp 8K MFT camera sample video:
Here is the link to download the original sample files from the camera.
The final recap from Newsshooter:
"It's too hard to judge a camera from using a very early prototype, and it would be irresponsible to jump to conclusions. In saying that, I think the camera certainly has potential. I do think that everyone needs to understand that just because a product has 8K written on it, that doesn't mean its suddenly going to be some sort of magical device."
Pricing and availability report from Cinema5d:
"A bit of a painful point here… Sharp is aiming to offer their 8K camera for somewhere between US$3.000 to US$5.000. In my opinion, it is a bit too much to ask. 8K might not be the selling point Sharp is hoping it to be, as consumers are NOT after resolution only (we are still learning to master 4K…) So, humble words of advice for Sharp – get to know your customers, see what the competition is offering, give as much as you can with this first camera of yours and sell it for a reasonable, fair price if you want people to get it. In terms of availability, there is no definite time yet, though Sharp is targeting the release within 2019. I can witness first-hand that it will still take a while until that new 8K camera is ready for prime time."
Additional hands-on videos: