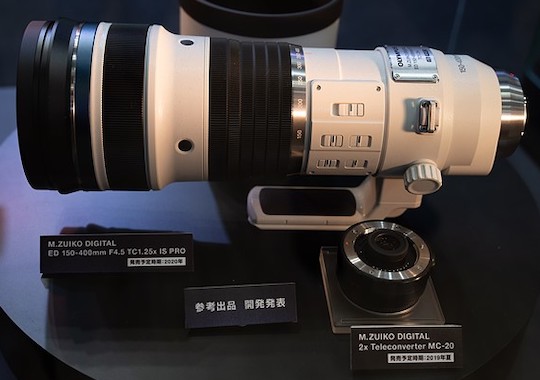 In a recent interview with Dpreview, Olympus executives confirmed again that an E-M5 II camera replacement is coming soon (E-M5 III?) as well as new MFT lenses that will be introduced before the M.Zuiko Digital ED 150-400mm f/4.5 IS PRO launch in 2020:
Q: How will you reassure fans of smaller, lighter cameras? Is there still interest?

A: As you know, the E-M1X is a new product line for offering the benefit of a compact and lightweight system for users that require an integrated battery grip for telephoto shooting such as wildlife.

The E-M5 line is important: we can reassure users we are planning a successor model.

We can't give you the details of future models today, but we can say that we will continue with current lineup strategy and successor models will be coming. We'd like to mention that the E-M5 line is an important product category for middle users: we can reassure users we are planning to introduce a successor model.

What kinds of lenses are your professional customers asking for?

The high resolution of our lenses continues to satisfy professional customers, therefore we will continue building compact, high resolution lenses.

We plan to launch several lenses every year and, of course, there will be releases of lenses before the 150-400mm PRO launch in 2020. So, please look out for a more information about our forthcoming product releases.