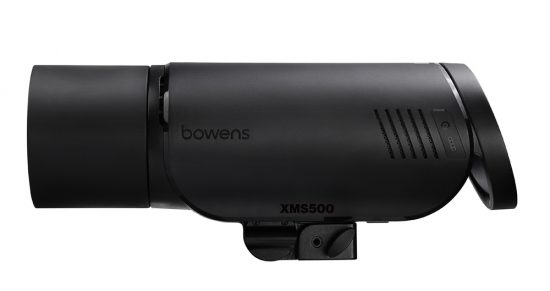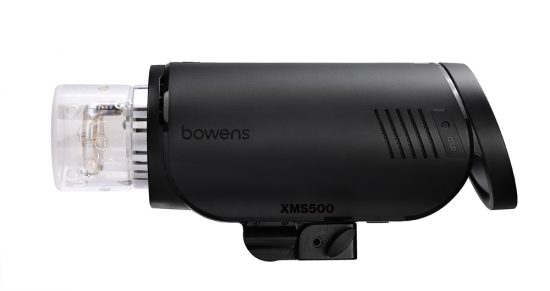 Wex Photo Video shared some information on Bowens revival with the launch of XMS500 flash head and a new line-up for 2019:
– New Bowens professional lighting range to launch this year within Wex Photo Video brand portfolio
– Full line-up of lights, flash systems, triggers and accessories planned
– XMS500 Flash Head available to order from midday on 29 April 2019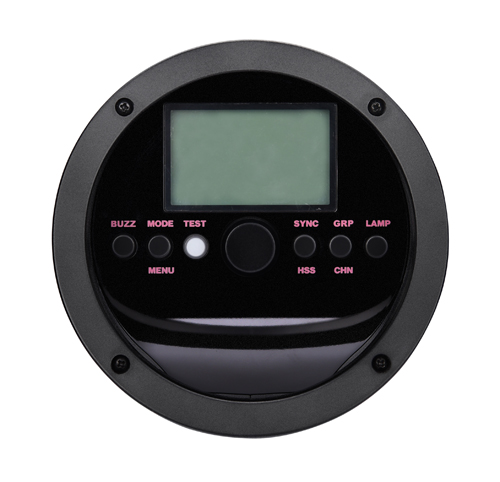 Wex Photo Video is predicting a bright new future for the Bowens brand with the introduction of the XMS500 Flash Head, which will be available to order from the Wex Photo Video web site from midday on 29 April 2019. An extensive new range of lights, flash systems, triggers and accessories will follow later in the year.
Having acquired the Bowens trademark, the specialist photo and video retailer has since been developing a new series of equipment with its production partner, who will continue to manufacture the Bowens products to the exact standards and specifications that customers have come to expect from the brand. Prices, however, will be lower than before, thanks to the new direct partnership with Wex Photo Video.
All Bowens products come with a full two-year, Fixation-approved warranty. Fixation is the dedicated repair, rental and service wing of the Wex Photo Video group.
In addition to the new line-up, Wex Photo Video will continue to offer selected products from the existing Bowens range, including the renowned XMT500 Flash Head – an outstanding solution that is trusted by professional photographers around the world.
New Bowens XMS500
Simple and intuitive to use, the Bowens XMS500 Flash Head offers exceptional performance and value for studio photographers. Engineered for speed, reliability and cutting-edge aesthetics, it boasts an enhanced specification, including flash durations as short as 1/13690s and a fast recycle time of 0.9s to full power.
The XMS500 is fully digital, ensuring complete accuracy of flash power and colour temperatures. This means less time is required for processing images, allowing more time to create the perfect picture in camera. The intuitive digital control panel makes precise control fast and simple, and with 9-stops of flash power (adjustable in 1/10th-stop or 1-stop) that can be easily set from a single rotary control dial, the XMS500 offers photographers the possibility to shoot at high power settings or as low as 2Ws when wide apertures are required, allowing total creative freedom.
For unprecedented lighting control, the XMS500 is fully compatible with a dedicated 2.4GHz radio remote and trigger system, allowing the photographer to make all necessary adjustments from the camera's position. It also features multi-voltage operation (100-230V) for worldwide compatibility.
Unique design features include an easy-open and quick-lock adjustment latch, to make repositioning and fine tuning the angle of the lights as simple as possible. A foldaway stand mount ensures easy storage and transportation, while an innovative and integrated reflector cap enables photographers to shoot straight out of the box. The XMS500 also features a new 38W LED modelling lamp.
Beyond the XMS500, there are a number of other exciting products in the pipeline, including the XE, a more basic solution at a lower price point to the XMS; the XMT II; the XMS1000; and a range of light-shaping accessories. Further details on these items will be announced soon.
Matt Devine, head of content at Wex Photo Video, commented, "Bowens is a highly respected name in the photographic lighting industry, with a strong reputation for reliability, speed and power. We are pleased to be able to continue its legacy with the introduction of a brand new line-up this year, backed by our trusted Fixation repair service, offering full support for professionals who rely on 100% performance from their equipment day-to-day."
Bowens XMS500 technical specifications:
Rated energy: 500Ws
Power range (f-stops): 9-stops
Power range (Ws): 2Ws – 500Ws
Power adjustments: 1/10-stop
Flash duration (shortest): 1/13690s
Recycle time: 0.9s to full 500Ws
Flash modes: M, MLT, TTL
Flash sync: High-Speed-Sync (up to 1/8000 sec), 1st curtain sync, 2nd curtain sync
Colour temperature: 5600 ±ºK
Multivoltage: AC 220V-240V-50Hz
Flash to flash consistency (f-stop): ± 0.05
Flash to flash consistency (colour temp): ± 100 ºK
Dimensions (L x W x H): 407mm 169mm x 137mm
Weight: 3.7Kg