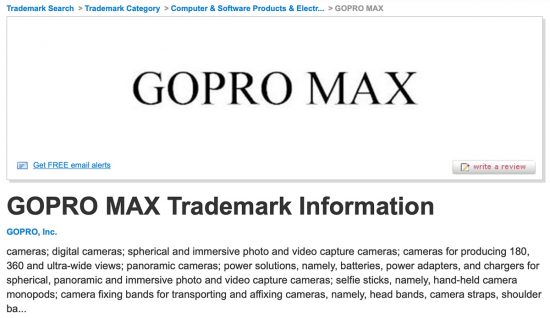 Another GoPro leak for today (see this GoPro Hero 8 post) - a new GoPro Max camera has been registered with the Japanese Ministry of Communications. The new model will be a replacement for the GoPro Fusion 360 (already on closeout with a massive discount). The upcoming camera is already registered with the FCC under the code SPCC1.
Additional pictures of the GoPro Max:
UPDATE - GoPro sent me a cease & desist letter which is based on thin air. Since I don't have the time and money to fight aggressive corporate lawyers, I will remove the photos, but if you want to see them go to The Verge.